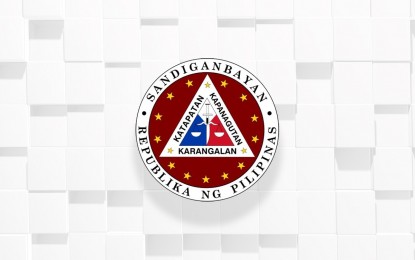 MANILA – The Sandiganbayan has dismissed the case for reversion, reconveyance and accounting against the late president Ferdinand E. Marcos, his wife Imelda, Luis Yulo, Roberto Benedicto, Nicolas Dehesa, Jose Tengco Jr., Rafael Sison, Peter Sabido, Cesar Zalamea, and Don Ferry in connection with business dealings with the Philippine Integrated Meat Corp. (Pimeco) and its allied companies.
In the 156-page decision dated February 21 and written by Associate Justice Maria Theresa V. Mendoza-Arcega, the anti-graft court also lifted the government's sequestration of Palawan-based Yulo King Ranch (YKR) and the Lianga Bay Logging Co. in Surigao del Sur province.
"In fine, this court finds that the plaintiff (Presidential Commission on Good Government) failed to prove by preponderant evidence that the properties alleged in the complaint are ill-gotten and/or was beneficially owned and controlled by former President Marcos and his family," the court said.
The anti-graft court noted that the post EDSA administration of the late president Corazon Aquino relied heavily on the affidavit of Rolando Gapud, who claimed to be the financial advisor of the former president (Marcos) and who said he had personal knowledge that the latter used his close business associates as his dummy in YKR and Pimeco.
The government of former President Corazon Aquino said YKR benefited from proclamations issued by then President Marcos particularly Presidential Decree No. 619, which authorized the classification of public domain lands into grazing land. The decree allowed YKR to take control and use 40,000 hectares of public land as grazing ground for large-scale cattle raising.
Lianga Bay Logging Co., on the other hand, allegedly benefited after the American firm Georgia Pacific International Corp. (GPIC), which originally found the company, divested 35,432 shares of stocks in the firm at USD90 per share in 1974 in compliance with the provisions of the newly approved 1973 Constitution at the time.
The divested shares were acquired by the Sabido Group gaining control over the production of logs by the firm.
The court noted that "Gapud was not presented in court to testify on the alleged matters and under the rules, failure to put the affiant on the witness stand is fatal to the case as it renders the affidavit inadmissible under the hearsay rule."
The court added that while Gapud's affidavit was acknowledged before the Philippine Consular Office in Hong Kong and had been in the archives of the Presidential Commission on Good Government (PCGG), it does not make its veracity unassailable.
"The due execution of the affidavit was not sufficiently established. The notary public or others who saw that the document was signed or at least could confirm its recitals were not presented," it said adding that "there was no expert testimony or competent witnesses who attested to the genuineness of the questioned signatures." (PNA)