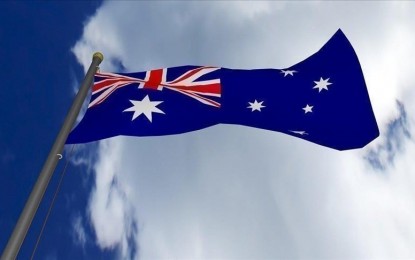 ANKARA – Australia confirmed on Thursday that two of its citizens were killed in a light plane crash in a remote area of the Philippines over the weekend.
"On behalf of the Australian Government, I'd like to extend my deepest sympathy to the families of the two men, Simon Chipperfield and Karthi Santhanam, both from Adelaide, my home town, as well as the Filipino nationals involved," Foreign Minister Penny Wong was quoted as saying by local broadcaster 9 News.
On Saturday, four people, including two Australians, were aboard a Cessna 340 when it crashed into a volcano in the Philippines' Albay Province after taking off from Bicol International Airport for Manila.
Australian Prime Minister Anthony Albanese also confirmed the deaths of two Australian citizens in the crash, saying that search teams arrived at the scene but "tragically, there were no survivors."
"My heart goes out, and my condolences go to the families of two Adelaide men who were on that flight. My condolences also to the people of the Philippines for the Filipino nationals who've lost their lives in this tragedy," Albanese told reporters in Adelaide.
"I do also want to thank the search teams who travelled into a relatively remote area in dangerous circumstances and weather as well in order to undertake this task. But my heart goes out to people who were there visiting the Philippines, who tragically won't return to their families," he added. (Anadolu)