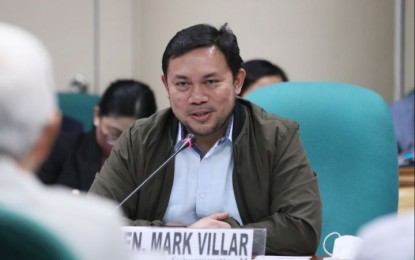 MANILA -- Senator Mark Villar has filed a measure for the establishment of a registry of all skilled workers in every barangay that will serve as a database for effectively matching their skills to career opportunities.
Villar said Senate Bill No. 1910, or the "Barangay Skilled Workers Registry Act," which he filed on Feb. 21, is similar to existing registration for different professions such as physicians, teachers, lawyer, engineers and other professions.
"The bill also seeks to recognize the role of barangays in promoting job creation and economic development by creating an employment information system at the barangay level, targeting skilled workers residing therein. The barangay registry shall serve as a repository of information of skilled workers within their locality," he said in his explanatory note.
The registration, according to Villar is without prejudice to the privacy rights of the skilled workers in accordance with the Data Privacy Act of 2012, and will highlight the participation of the barangays in generating reliable information of skilled workers within their locality that will help them attract employers and thus provide opportunity for employment.
The registry shall contain relevant details including name, nature of services, skills offered and prior work experience of the skilled worker. It shall also contain proof of qualifications and contact information.
The skilled workers shall not be limited to holders of national certificates issued by the Technical Education and Skilled Development Authority (TESDA).
Under the proposed measure, every barangay shall create a registry that will serve as a database for all skilled workers who voluntarily register to offer their services and seek employment opportunities within the locality and a resident of the barangay.
The registry shall be developed with the assistance of the Department of Labor and Employment (DOLE) through the Public Employment Service Office (PESO) in coordination with the Department of Interior and Local Government (DILG).
The inclusion of a skilled worker's name and corresponding details in the registry shall be free of charge. (PNA)