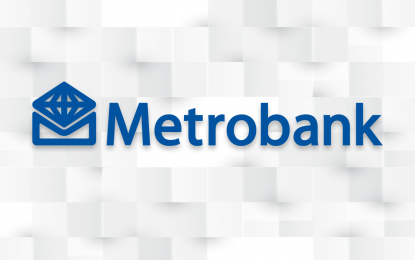 MANILA – Metrobank will continue to operate until 3 p.m. on Friday amid the declaration of a special non-working holiday nationwide in commemoration of the EDSA People Power Revolution anniversary.
In an advisory, the bank however said that while its branches may accept check deposits, these "checks will be sent for clearing on Monday, Feb. 27, and be cleared on Tuesday, Feb. 28."
"Meanwhile, all PESONet transfers made through our online platforms will also be processed on Monday, Feb. 27," it said.
It urges its clients to regularly check the bank's website at https://www.metrobank.com.ph, as well as its Facebook and Twitter accounts for additional information.
Malacañang, in Proclamation No. 167, said that while Feb. 25 has been declared as a special non-working holiday vis-à-vis the EDSA Revolution anniversary, the decision to move the holiday to Feb. 24 was made "to enable our countrymen to avail of the benefits of a longer weekend pursuant to the principle of holiday economics."
It added that the celebration of the EDSA Revolution anniversary "may be moved from 25 Feb. 2023 (Saturday) to 24 Feb. 2023 (Friday), provided that the historical significance of EDSA People Power Revolution Anniversary is maintained." (PNA)