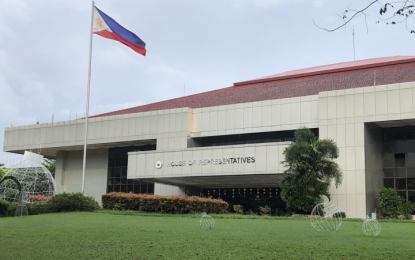 MANILA – Davao City 1st District Representative Paolo Duterte and Benguet Rep. Eric Yap on Friday urged colleagues to pass a bill excluding heinous crime convicts from prison time reduction.
The two lawmakers earlier filed House Bill (HB) 4649 or an "Act Defining Good Conduct and Providing Conditions in the Grant of Good Conduct Time Allowance (GCTA)" and further amending for the purpose Article 97 of Act No. 3815, otherwise known as the "Revised Penal Code," as amended by Republic Act (RA) No. 10592.
They said passing HB 4649 would categorically exclude persons convicted of heinous crimes from availing themselves of the benefits of RA 10592 or GCTA law that cuts prison time for inmates with good behavior.
Duterte and Yap said the enactment of their proposed measure aims to plug perceived loopholes in the GCTA law.
Enacted in 2013, the GCTA law increased the credits earned by persons deprived of liberty (PDLs) for good conduct, which, in turn, translates to a reduction in their prison sentences.
In 2019, the law sparked controversy after nearly 2,000 persons convicted of heinous crimes benefited from the re-computation of their GCTA credits and were freed. They eventually returned after then President Rodrigo Duterte ordered them to surrender or else be treated as fugitives.
"The spirit of RA 10592, which revised the computation of the good conduct time allowance for persons deprived of liberty, is justice with mercy. However, it should only benefit those who deserve it—those who have been reformed and are ready to be reintegrated into society without posing a threat," they said in filing HB 4649.
RA 7659 defines heinous crimes as: treason; piracy in general and mutiny on the high seas in Philippine waters; qualified piracy; qualified bribery; parricide; murder; infanticide; kidnapping and serious illegal detention; robbery with violence against or intimidation of persons; destructive arson; rape; and importation, distribution, manufacturing and possession of illegal drugs.
Duterte and Yap said the enactment of HB 4649 also mandates the Secretary of Justice to formulate "an objective and quantitative criterion for the evaluation and credit of the GCTA to be used by the Director of the Bureau of Corrections, the Chief of the Bureau of Jail Management and Penology (BJMP), and/or the Warden of the provincial, district, or city jail in granting good conduct."
This provision is to ensure that GCTA credits are given fairly and judiciously.
Good conduct, under HB 4649, refers "to the conspicuous and satisfactory behavior of a detention or convicted prisoner consisting of active involvement in rehabilitation programs which include adoption of restorative justice among others, productive participation in authorized work activities or accomplishment of exemplary deeds, ownership of the crime and earnest efforts to seek forgiveness from the victims and their families, and exemplary compliance with institutional disciplinary rules and regulations."
HB 4649 authors pointed out that the earlier incident which allowed heinous-crime convicts to benefit from the GCTA law "threatened the security of the general public and breached the trust of the Filipino people to the law itself and to institutions involved."
"While the GCTA law promotes rehabilitation and restorative justice, it should explicitly exclude those convicted of heinous crimes," Rep. Duterte said. (PNA)