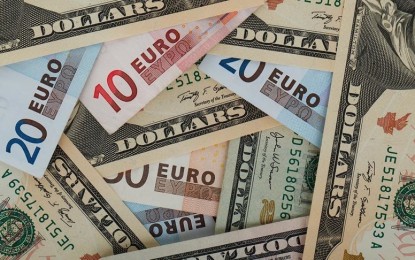 MANILA – Cyprus-based software developer Armenotech and money transfer firm Tempo France have partnered with the country's Cebuana Lhuillier to take advantage of the Philippine remittance market.
In a statement shared to the media Friday, Armenotech and Tempo France said their partnership with Cebuana will allow overseas Filipinos to send money to the Philippines faster and at lower cost.
Sending money from Europe to the Philippines can be faster by sending the remittance at Tempo France locations or through its mobile application that can be claimed in over 10,000 Cebuana outlets across the country.
"It is the start of a very important project. We give people yet another degree of convenience, which is very important for Philippine nationals who live and work overseas, to be able to send money to their families," said Tempo France chief executive officer Alla Zhedik.
Zhedik said the Philippines is a lucrative market for remittance business with annual growth of 10 percent.
In 2022, Philippine remittances hit a record high of USD36.1 billion.
"We look to the development of a stable and extensive payout network in the Philippines in particular and the Asia-Pacific region in general. The growing market and its constantly increasing potential are the reasons why we are ready to offer local companies great opportunities in cooperation. Increase in the number of sales channels gives operational and financial indicators great momentum," Zhedik said.
The project uses Armenotech's Stellar blockchain solutions, which provide Cebuana the information technology infrastructure.
"The technology provides the highest possible speed, reliability and low costs. And that is exactly what the clients expect from the service," Armenotech chief business officer Daniel Gazaryan added.
Bangko Sentral ng Pilipinas data show that in 2022, remittances from Europe stood at USD3.7 billion. (PNA)