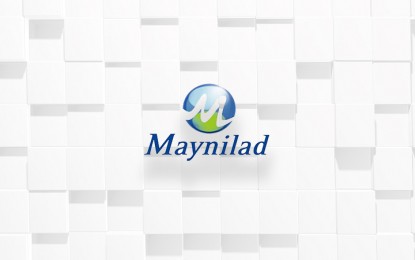 MANILA – The Maynilad Water Services, Inc. (Maynilad) is targeting to reduce water losses by 162 million liters per day (MLD) in 2023.
The volume recovery, which is equivalent to filling up 73 Olympic-size swimming pools daily, is enough to supply the water needs of some 162,000 people.
The water firm aims to recover the water volume by repairing 36,000 pipe leaks across its service area, and replacing 180 kilometers of old pipes in parts of the cities of Caloocan, Quezon, Valenzuela, Malabon, Manila, Parañaque, Las Piñas, Muntinlupa City and Imus and Kawit towns in Cavite province.
"These network upgrades are necessary so we can continue to reduce water losses and increase water pressure in the distribution system, thus increasing available supply for distribution to our customers," Maynilad chief operations officer Randolph Estrellado said in a statement on Friday.
This year, the water firm allotted PHP4 billion for its non-revenue water (NRW) management program, which aims to curb physical and commercial water losses.
The program involves pipe and meter replacements, active leakage control using state-of-the-art leak detection technology, district metered Areas establishment and maintenance, and sustained network diagnostic activities.
Since its re-privatization in 2007, Maynilad has repaired 458,000 pipe leaks and replaced 3,083 kilometers of old pipelines, enabling it to renew 66 percent of the pipe network it inherited from the government.
Maynilad is the largest private water concessionaire in the country in terms of customer base.
It is the concessionaire of the Metropolitan Waterworks and Sewerage System for the West Zone of the Greater Manila Area, which is composed of the cities of Manila (certain portions), Quezon City (certain portions), Makati (west of South Super Highway), Caloocan, Pasay, Parañaque, Las Piñas, Muntinlupa, Valenzuela, Navotas and Malabon, all in Metro Manila; the cities of Cavite, Bacoor and Imus, and the towns of Kawit, Noveleta and Rosario, all in Cavite province. (with reports from Perfecto Raymundo Jr., PNA)