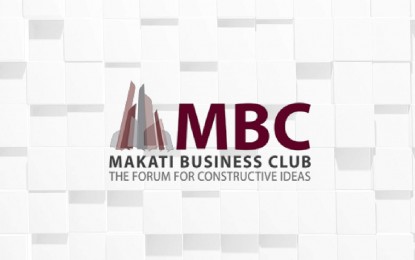 MANILA – The Makati Business Club (MBC) has supported the Marcos administration's public-private partnership (PPP) program as this will boost the country's long-term economic growth.
In a statement Friday, MBC chair Edgar Chua said the National Economic and Development Authority's (NEDA) push for PPP projects will play a vital role in developing the needed infrastructure in the country.
NEDA Secretary Arsenio Balisacan on Thursday shared that the NEDA Board will be submitting the list of priority infrastructure projects for President Ferdinand R. Marcos Jr.'s approval.
The list includes 3,700 priority infrastructure projects worth PHP15 trillion, Balisacan said.
These projects are up for the Chief Executive's approval on March 9.
"His (Balisacan's) revisions restore the attractiveness of PPPs," Chua said.
Chua also conveyed MBC's support in amending the Build-Operate-Transfer law.
In a recent meeting with the business group, Balisacan said it has to tap the capital of the private sector to sustain the massive infrastructure development in the country. (PNA)