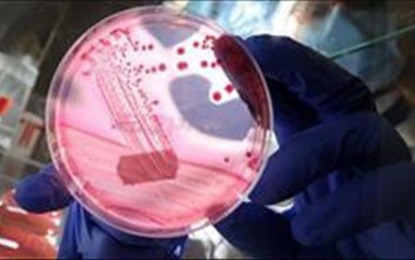 MANILA -- Cancer is now the third leading cause of death nationwide, with lung cancer ranking number one in mortality.
Dr. Rosario Pitargue, Philippine Society of Medical Oncology president, noted there are 184 cases diagnosed in 100,000 patients and that 96 deaths related to cancer are reported daily.
"In terms of death, lung [cancer], it would be followed by liver, breast, colon and prostate," she said during a media form on the sidelines of the National Cancer Summit on Friday.
Healthy Pilipinas co-convener Ralph Degollacion said environment is a contributor to cancer diagnosis, and it includes smoking, alcoholic intake, poor diet, and lack of physical activities.
When it comes to cancer diagnosis, Cancer Coalition Philippines vice president Carmen Auste said there are hindrances which come from the patients themselves, the medical field, and the government.
"Natatakot tayo magpa-check up dahil ang pakiramdam po kadalasan wala kaming pangtutustos diyan (We're scared to have ourselves checked because we think we don't have funds for it)," she said.
There is the lack of knowledge on the signs and symptoms of cancer among the patients and medical practitioners, she added.
Moreover, the system or referral pathway from the rural health units to the hospitals also needs improvements.
Citing that cancer is no longer a "death sentence," Pitargue explained that survivorship covers the health and well-being of cancer patients that starts from the diagnosis, throughout the treatment, and beyond the treatment or until the rest of life.
NICCA Act
Republic Act No. 11215 or the National Integrated Cancer Control Act (NICCA) Act, signed in February 2019, aims to boost cancer control efforts, improve cancer survivorship and reduce the burden among cancer patients.
Members of patient support organizations belonging to Cancer Coalition Philippines helped craft the law, with inputs from medical societies, professional organizations, and the civil society.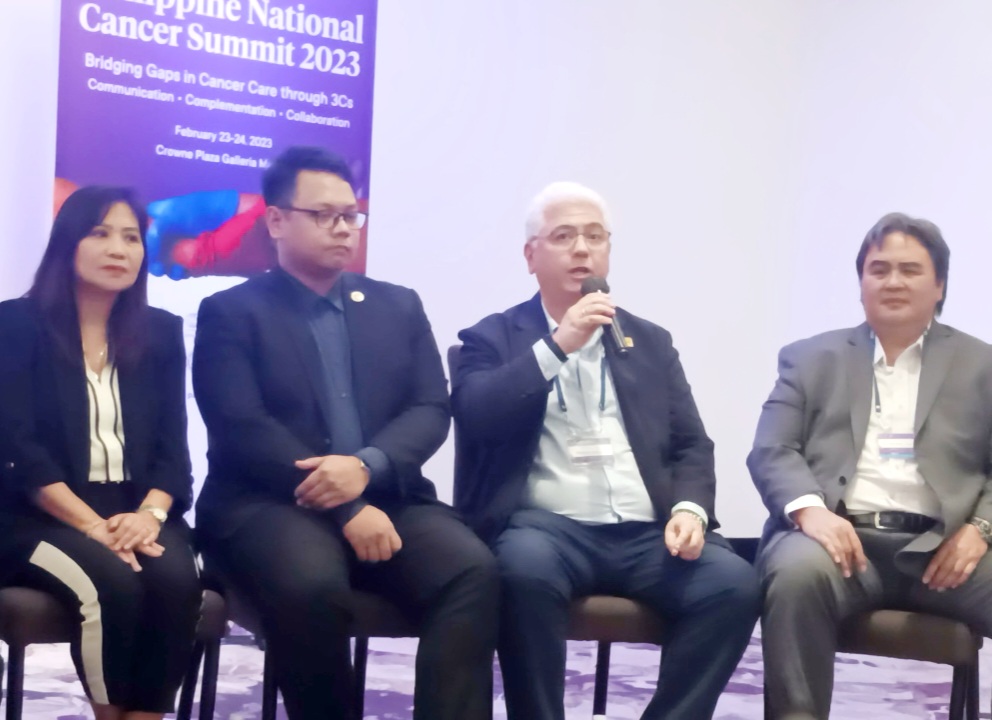 Pharmaceutical and Healthcare Association of the Philippines Executive Director Teodoro Padilla emphasized that the law helps Filipino cancer patients prolong their lives and improve the quality of their lives.
He disclosed that there are personalized treatments to address different kinds of cancer nowadays apart from the chemotherapy which is supported by the government.
"Working with the coalition, we have identified several treatments to prolong life which are available in the markets, and the challenge is to get them approved here in the country and this is where the support of patient groups come in," he said.
"We have actually prepared a program where member-companies provide access to other therapies of alleviating cancer so that it remains a chronic disease and not a 'life-ender.'"
The NICCA law has 12 promises, foremost of which states that patients, people living with cancer, and cancer survivors will now be recognized as persons with disabilities (PWD) and will receive similar benefits.
"Meron na po tayong mga pasiyente natin na nakakuha na po ng PWD ID, so malaking tulong po iyon dahil may 20 percent discount na po sa pagbili ng gamot (We have patients who already received their PWD IDs, so it's a big help because they have 20 percent discount when purchasing medicines)," Auste said.
"'Yung pangalawang medyo nararamdaman na po, nag-designate na po ng 18 cancer centers sa buong Pilipinas at meron na pong mga na-budget-an, meron na pong natatapos na at dahil po doon ay gumaganda na po ang lebel ng serbisyo (The second one is, there are 18 cancers designated in the whole country, some already have budget, some are almost done, and because of that level of services is getting better)," she added.
The other promises of the law include institutionalized cancer policy and programs creating a supportive environment; Cancer Assistance Fund to provide financial assistance; PhilHealth shall expand benefits for those with cancer; formulation and recommendation of policies, plans and programs to control the spread of cancer and reduce the distress experienced by cancer patients and their families; the creation of the Philippine Cancer Center as a center of excellence in cancer care, research, and development and capacity development; affordable medicine for cancer and immediate access to essential medicines, innovative medicines and health technologies; palliative and pain management services; adequate benefits from Social Security System and Government Service Insurance System for employees with cancer; Cancer shall be considered as a notifiable disease; and information sharing and public health education about cancer will be intensified. (PNA)