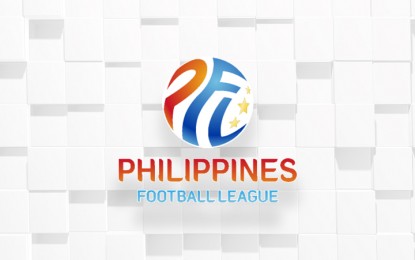 BIÑAN, Laguna – Stallion Laguna and Dynamic Herb Cebu fought to a 1-1 draw in their crucial Philippines Football League (PFL) showdown at Biñan Football Stadium here on Sunday night.
The result, however, did not favor Cebu as the club allowed Kaya Iloilo to widen its lead in the race for the title.
Kaya was a 4-0 winner over Mendiola in a simultaneous kickoff at the City of Imus Grandstand in Cavite.
Miggy Mendoza broke the hearts of Cebu fans as he fired a 70th-minute goal off a corner which canceled Papu Corsame's opener in the 35th minute.
Corsame silenced the pro-Stallion Laguna crowd when he struck a curler goal from a tough angle at the left side of the box, staggering the returning Patrick Deyto.
Mendoza, however, answered with a volley from close range off a loose-ball scramble following a corner kick.
However, Deyto's much anticipated PFL comeback ended abruptly in the 72nd minute when the referee showed him a direct red card.
According to witnesses, Deyto hurled some choice words at the officiating crew.
Despite Stallion Laguna going down to 10 men, Cebu could not capitalize offensively and the host club continued its inspired attack the rest of the way. However, it did not end with another goal.
Stallion Laguna failed to tie the Azkals Development Team in third place and remained fourth with 16 points, but the club played a spoiler to Cebu's championship bid.
Meanwhile, just when Mendiola thought it could keep Kaya Iloilo scoreless for the entire first half, Daizo Horikoshi struck on a 41st-minute goal off a counterattack to put the Visayan club ahead.
Jhan-Jhan Melliza sparked Kaya Iloilo's second-half breakaway with a 63rd-minute strike to make it 2-0.
He then set up Nano Amita's 64th-minute goal off another counterattack for the 3-0 count.
Dylan Nobiraki introduced himself to the PFL with the exclamation point in the 77th minute.
Kaya Iloilo is now on 35 points after 14 matches, while Cebu moved slightly to 27 after 12 outings. (PNA)