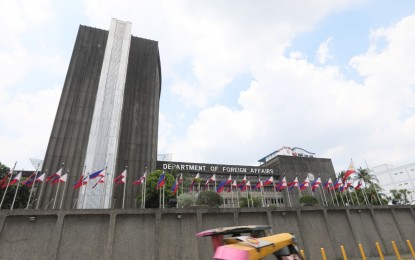 MANILA – The Philippine government continues to provide assistance to Filipinos affected by the earthquake in southeast Turkey, the Department of Foreign Affairs (DFA) reported Monday.
In a statement, the DFA said the Philippine Embassy in Ankara, led by Ambassador Maria Elena Algabre, has completed its second relief and evacuation mission to Adana, Hatay and Mersin provinces.
The agency, together with the Department of Migrant Workers, has provided financial assistance to 72 overseas Filipinos for more than three days.
"Relief goods were also given to Filipinos particularly affected by the most recent 6.4 and 5.8 earthquakes that struck on February 20, 2023," it said.
The DFA also reported that the team from the Overseas Workers Welfare Administration has arrived there.
"They will be an invaluable asset to the management of the embassy shelter, which is currently housing 27 families," it said.
"The embassy continues to address the concerns of our shelterees, including extending their stay at the shelter as well as finding the appropriate housing and financial programs and other services offered by the Turkish government and non-government organizations," it added.
The first batch of Filipinos consisting of nine families is now on their way back to the Philippines while succeeding repatriation efforts are being arranged. (PNA)