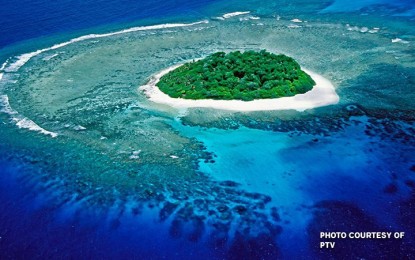 MANILA – The Philippine government continues to file protests against China's "illegal presence" in the West Philippine Sea (WPS).
Department of Foreign Affairs (DFA) spokesperson Ma. Teresita Daza said the Philippines has filed a total of 77 protests against China, including 10 this year, under the administration of President Ferdinand R. Marcos Jr.
"The Philippines continues to protest China's persistent and illegal presence in the Philippine waters, including those near Ayungin Shoal," Daza said in a message to reporters.
Senator Risa Hontiveros has urged the DFA to broker security agreements with other nations to show China that the Philippines "will never stand down".
Hontiveros emphasized the country should not only depend on its Mutual Defense Treaty with the United States in protecting its sovereign rights as similar deals can also be forged with other countries wanting peace and stability.
She said tangible steps must be taken to provide immediate help for Filipinos directly affected by China's actions, particularly fisherfolk and coast guard personnel.
On Feb. 6, a Chinese security vessel was accused of pointing a military-grade laser at a Philippine patrol boat about 20 kilometers from Ayungin Shoal in the WPS.
In response, Marcos summoned Chinese Ambassador to the Philippines Huang Xilian to Malacañang to express serious concern on Beijing's "increasing frequency and intensity of actions" the Philippine Coast Guard and Filipino fisherfolk in Ayungin Shoal.
China denied the allegations and reiterated that the Philippine vessel "intruded" their waters.
Consequently, their personnel were compelled to respond in accordance with the law and warned the Filipinos to leave the area using "navigation safety" lasers.
Ayungin Shoal is part of the Kalayaan Island Group, which is an integral part of the Philippines, as well as its exclusive economic zone (EEZ) and continental shelf, and over which the Philippines has sovereignty, sovereign rights and jurisdiction.
It is located about 105 nautical miles off Palawan and well within the Philippines' 200-nautical-mile EEZ. (PNA)