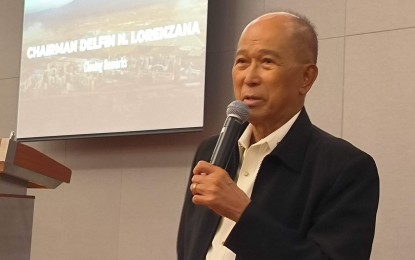 CLARK FREEPORT, Pampanga – The Bases Conversion and Development Authority (BCDA) is seeking to harness the potential of the New Clark City into a smart, sustainable and inclusive one that could help in accelerating growth in Central Luzon.
This is anchored on the economic agenda and the Build Better More program of the Marcos administration.
BCDA president and chief executive officer Aileen R. Zosa said on Tuesday the new BCDA leadership fully supports the administration's eight-point socio-economic agenda as reflected in the Philippine Development Plan 2023-2028 and its mission to propel economic and social transformation in the country in order to provide more jobs and lift more Filipinos from poverty
"New Clark City is BCDA's answer to reach this goal. Through the development of New Clark City, we not only strive to decongest Metro Manila, but we will also provide a catalyst to spread growth in Central Luzon and other provinces," Zosa said in a statement.
To realize this goal, the BCDA has lined up several high-impact projects and programs in New Clark City, particularly in the fields of sustainable development, renewable energy, information and communication technology (ICT), estate management, transportation, tourism and smart city technologies, among others.
Once fully developed, New Clark City is projected to become the home of about one million residents, and provide job opportunities to around 600,000 Filipinos.
Zosa cited the importance of building strong partnerships with other government agencies, the private sector, and foreign allies to accelerate the development of New Clark City.
"New Clark City is a massive undertaking that the BCDA cannot do alone. We need the support of our partners in the public and private sectors to implement our programs and projects and ensure that Filipinos will really get the world-class metropolis they deserve," she said.
Meanwhile, BCDA Chairman Delfin Lorenzana underscored the importance of synergy to attain sustainable development goals.
"Synergy means to unite all the areas here such as Bulacan, Tarlac, Pampanga, Subic and Bataan. Hindi tayo magkakakompetensya (We are not competitors). Let us join forces together to develop these areas. This is the natural expansion of Metro Manila. So, expect more developers to come here not only here in Clark but also in other nearby areas," Lorenza said in his message during the BCDA Fellowship for Central Luzon Media at Hilton Clark Sun Valley Resort on Tuesday.
As of end-2022, investments committed by private and government locators in New Clark City have reached PHP95.51 billion while actual investments infused have already hit PHP14.59 billion. (PNA)