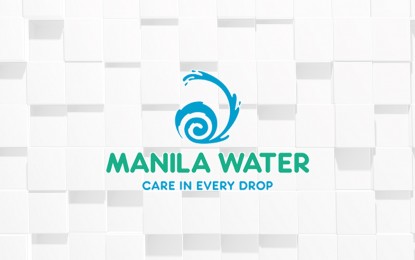 MANILA – Manila Water Company (Manila Water) posted consolidated earnings of PHP5.9 billion in 2022, up by a whopping 61 percent from previous year's PHP3.7 billion, as customers demand recovered with the improved mobility and resumption of economic activities in its service areas.
On a consolidated level, the company reported Tuesday its revenues also increased 11 percent to PHP22.8 billion from PHP20.5 billion.
The growth was supported by the recovery of the East Zone's commercial and industrial accounts and the 30-percent increase in revenues from its non-East Zone businesses.
"The recognition of several key items such as the writeback of deferred forex (foreign exchange) losses and reduction of accounting provisions at the East Zone concession further lent upward impact to net income for the year," it said in a statement.
The company said the increase in costs and expenses outpaced revenues, as it ramped up repairs and maintenance, connection and collection activities, coupled with operating enhancements to comply with new environmental standards.
"Despite these challenges, the company pushed forward with its capex (capital expenditures) projects to ensure prudent compliance to regulatory and service commitments, with group capex increasing 36 percent to PHP22.4 billion for the year," it added.
Last November, Manila Water secured approval from the Metropolitan Waterworks and Sewerage System for its rate rebasing service improvement plan in the East Zone.
Under the plan, the company committed to invest close to PHP100 billion over the next five years to continue its water supply and network improvement projects, as well as to expand coverage and capacity of its wastewater system. (with reports from Perfecto Raymundo Jr., PNA)