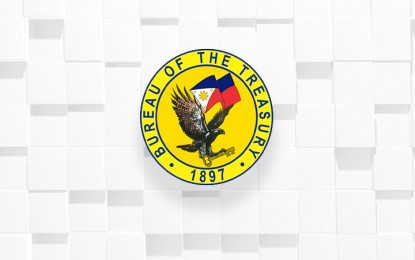 MANILA – The Bureau of the Treasury (BTr) on Tuesday fully awarded the seven-year Treasury bond (T-bond) after it fetched a lower rate.
The average rate of the debt paper declined to 6.172 percent compared to the 6.588 percent it fetched when it was auctioned in September last year.
In a statement, the BTr said the debt paper also registered a lower rate than the 6.500 percent coupon rate that the T-bond had when it was first issued in May 2022.
The decline in the debt paper's rate is a turnaround from the rise in yields of government securities, which is in line with the increase in the Bangko Sentral ng Pilipinas' (BSP) key rates.
The BTr offered the debt paper for PHP25 billion and tenders totaled PHP58.6 billion.
"With its decision, the committee raised the full program of PHP25.0 billion, bringing the total outstanding volume for the series to PHP 99.7 billion," the BTr said. (PNA)