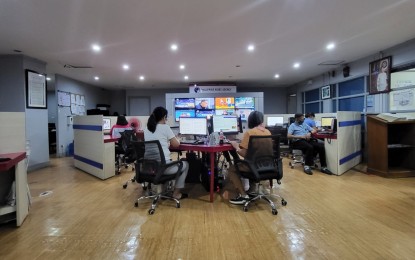 MANILA – The state-run Philippine News Agency (PNA) celebrates Wednesday its golden anniversary with monthlong activities starting March 1.
To mark its founding day, an afternoon Mass and a small gathering will be held at PNA's main office in Quezon City.
For four Fridays this month, activities include an exhibition of old published PNA news articles and photos; recent agreements with partner agencies; and citations, and awards received by the agency's reporters and photographers.
Past and present heads of the agency will be honored via a display of their portraits inside the PNA's office premises.
Moreover, the PNA Style Guidebook cover page will also be launched.
Winners of the essay writing and photo contests by PNA employees, best reporter in the National Capital Region (NCR), best photographer in NCR, best bureau chiefs in Luzon, Visayas and Mindanao will be awarded on March 24.
Serving as the government's official newswire, the PNA was created in 1973 through a special order by the Department of Public Information (DPI) Secretary and later on Senator Francisco S. Tatad.
It was established as the news division of the DPI's former Bureau of National and Foreign Information.
The first PNA correspondents were chosen from among the former Philippine News Service (PNS) stringers covering the country's then just 70 provinces and 60 cities.
The PNS is the country's first privately-owned news agency established in October 1950.
Since the news agency does not have its own building, the PNA has transferred at least six times in the past 50 years. The first was from the NPC Building to nearby UPL Building in front of Fort Santiago (1978-1981); to Puyat Building on Solana Street, also in Intramuros (1981-1983); Office of Media Affairs on Bohol Avenue, Quezon City (1983-1987; back to the NPC Building (1988-1996) and finally to its present site at the second floor of the Philippine Information Agency Building at the Media Center along Visayas Avenue in Diliman, Quezon City.
Currently, the PNA is a division of the News and Information Bureau headed by Director Raymond Robert C. Burgos and Assistant Director Lee Ann L. Pattugalan. They are assisted by Executive Editor Demetrio B. Pisco Jr. and Deputy Executive Editor Luis A. Morente. (PNA)