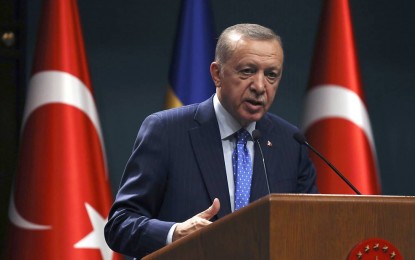 ANKARA – About half a million people have been left homeless in the Kahramanmaras province after the devastating earthquakes in the country's southeast, Turkish President Tayyip Erdogan said at a news conference on Tuesday.
"We continue to set up tent cities and shipping container cities in an effort to meet our people's demand for housing. We currently provide shelter to 461,000 people in tents, public buildings, dormitories, schools and other places across all of Kahramanmaras," he said in a televised message.
He said the government is accelerating the process of renovating cities affected by the powerful earthquakes that hit the country last month.
The president has also reiterated the government's plan to provide new housing to affected families within a year.
Powerful 7.7 and 7.6-magnitude earthquakes rocked Türkiye's
Kahramanmaras province in the country's southeast on February 6, nine hours apart from each other.
The tremors, followed by thousands of aftershocks, were felt in 11 provinces as well as in neighboring countries, of which Syria was the hardest hit.
The death toll in Turkey has surpassed 44,000 people. (TASS)