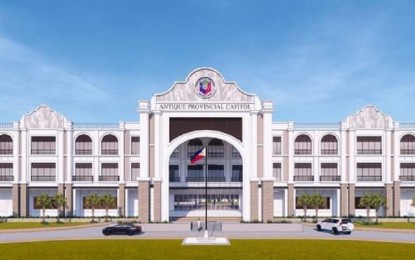 SAN JOSE DE BUENAVISTA, Antique – The proposed construction of a new government center of the Antique provincial government will be temporarily shelved due to the failure to reclassify the land from agricultural to an institutional area.
"We are still exhausting remedies in what to do," Antique Governor Rhodora J. Cadiao said Wednesday regarding the failure to secure the approval of the municipal council of San Jose de Buenavista to reclassify the 6.4-hectare agricultural land into an institutional area in Barangay Badiang where the project is supposed to be constructed.
The provincial government has already purchased the property for PHP108 million last year.
Cadiao said while she respects the decision of the municipal council, she felt sad and considers it a great deprivation for people who could have a new building where they could easily transact their official businesses.
"The government center could have been our source of pride if constructed," the governor added.
The government center will not only house the various provincial government offices but also national government agencies that still do not have their own buildings.
The province has set aside PHP1 billion from its savings for the project that is supposed to start this year.
"We need to have a new capitol building because the current one is already old and could not withstand an earthquake of high intensity," Cadiao said as the building is already 50 years old.
Antique Provincial Administrator Nery G. Duremdes, in a press statement on Wednesday, said the 6.4 hectares where the project is supposed to stand constitute a mere .322 percent of the 1,985 hectares of rice land in San Jose, Antique.
Duremdes said per data from the Office of the Provincial Agriculturist, the rice sufficiency level in Antique in the last three years has an average of 170 percent such that the reclassification of 6.4 hectares as requested would have no negative impact on food security. (PNA)