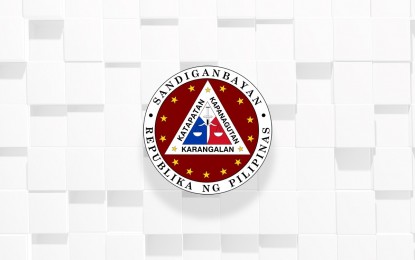 MANILA – The Sandiganbayan has convicted a former cashier of the National Food Authority (NFA) for malversation and sentenced her up to 17 years in prison in connection with the loss of PHP10.105 million stolen in 2008.
The anti-graft court's first division, in its 19-page decision dated March 1 and written by Associate Justice Efren N. Dela Cruz, sentenced Maria Theresa G. Gutierrez, a former cashier of the National Food Authority North District Office (NFA-NDO) in Valenzuela City.
In the weekend of May 30, 2008, a break-in robbery in the said office resulted in the loss of PHP10.105 million in cash representing collections from the sale of NFA rice, licensing fees, and other payables related to NFA transactions.
The cash was left inside a wooden cabinet instead of the office vault, which only contained part of the collections amounting to PHP790,772 and still had space for more cash. The robbers who were not caught did not touch the vault.
The tribunal citing the Supreme Court ruling in precedent cases said a government cashier "who is found negligent in keeping the funds in his or her custody cannot be relieved from his or her accountability for amounts lost through robbery" and held that "she was liable for the funds lost on the occasion of the robbery."
Aside from the prison term, the court also ordered the accused to pay PHP10.1 million representing the amount lost. (PNA)