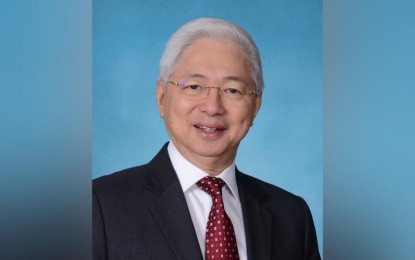 MANILA – Department of Trade and Industry (DTI) Secretary Alfredo Pascual is optimistic about the possible renewal of the Generalized System of Preference Plus (GSP+) trade agreement with the European Union (EU) following a recent meeting with EU lawmakers.
In an interview with journalists on Wednesday, Pascual said the meeting was "a very productive" one and among the topics that were discussed include the country's obligations with regards to labor, human rights, environment and governance.
"And I explained that it doesn't require EU obligation for us to follow the principles that they are looking for because our own Philippine government and Philippine agencies are very much aware of the principles and we are signatory to a number of international conventions already," he said at the sidelines of the formal opening of Mega Prime Foods Inc.'s (MPFI) state-of-the-art and world-class manufacturing facility in Sto. Tomas, Batangas.
The trade deal will expire by end-2023.
Pascual said the government has always promoted governance and has a major program aimed at addressing governance issues and promoting the digital transformation of government processes.
"I told them with or without the requirements of EU, we are observing the principles that they are interested in," he said, adding "I think I got a good feedback from them on my statement."
Pascual said that with the bid to elevate the country to an upper middle-income country, there is a need to secure the renewal of GSP+ because the Philippines will not be eligible to that trade deal anymore once its status has been changed.
"So that open the passion for me to bring up what I've been pushing for, which is the resumption of our discussion on a full pledged free trade agreement, FTA in the Philippines and EU, like what EU has with some of the ASEAN (Association of Southeast Asian Nations) country," he said.
Pascual said he was not able to get a valid answer from the group that he had meeting with regarding the trade pact renewal "because the decision has to be made by the whole party."
"You just gauge it from the exchange. They have not asked hard questions on that occasion when we met," he added. (PNA)