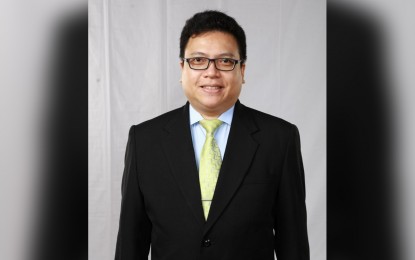 MANILA – An economist has cited the improvement in the government's budget gap in 2022 and the implementation of more financial reform measures can boost government revenues.
On Wednesday, the Bureau of the Treasury (BTr) reported the 2.2 percent drop of the government's budget deficit to PHP1.61 trillion last year from PHP1.65 trillion in 2021.
This despite the 11.94 percent year-on-year rise of the December 2022 figure to PHP378.4 billion.
Rizal Commercial Banking Corporation (RCBC) chief economist Michael Ricafort attributed the improvement of the full-year budget deficit partly to the continued reopening of the domestic economy, which allowed more economic activities to transpire.
Ricafort also cited the implementation of various fiscal reform measures and the fiscal discipline of the current administration.
He said the government's decision not to implement lockdowns anymore in case there is a spike in coronavirus disease 2019 (Covid-19) infections also helped in reducing public spending since the movement restrictions require the government to shell-out some amount to augment people's finances.
Ricafort said "faster economic growth would also fundamentally further add to tax and other government revenue collections and also help reduce the country's debt-to-GDP (gross domestic product) ratio."
He said the new administration needs to sustain the country's economic and fiscal reform measures while intensified tax collections can structurally improve the government's recurring tax revenue collections.
"…(Also) good governance/anti-corruption/anti-wastage measures to further improvement government expenditures, all of which help better manage country's budget deficit, fiscal performance, and overall debt management," he added. (PNA)