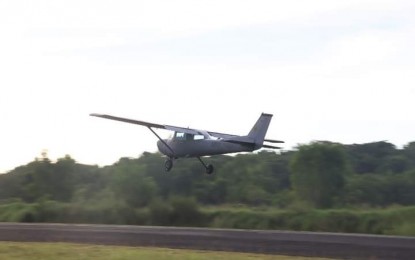 MANILA – The Army Aviation Regiment (AAR) successfully rotated and relieved its pilots deployed in Mindanao from Feb. 23 to 24.
"A new set of Army aviators to be stationed at Mindanao were transported by Cessna 172 (PA -891) aircraft from Fort Magsaysay Army Aerodrome via Naga International Airport and landed at Mactan International Airport, Lapu-Lapu City, Cebu on February 23, 2023," it said in a Facebook post on Wednesday night.
At the same time, another Cessna 172 (PA-072) departed from Cotabato Airport, Awang, Datu Odin Sinsuat, Maguindanao with Army aviators returning back to the AAR headquarters in Fort Magsaysay, Nueva Ecija.
Aside from facilitating the deployment of personnel, these multiple, long-range flight missions enhance the flight/navigational skills of Army aviators and familiarize them with various routes and airport procedures in these areas.
"At the same time, the continuous rotation of aviators to Mindanao allows them to gain valuable experience in a new environment and develop their confidence in the conduct of aerial missions in support of the ground forces in the area," it added. (PNA)