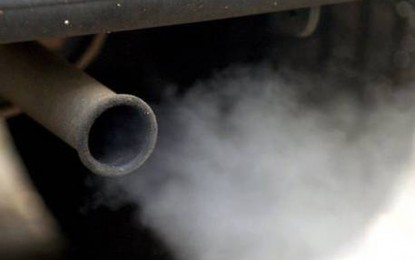 ROME – Italy is set to reject the EU's proposed ban on the sale of petrol and diesel cars from 2035 at Wednesday's meeting of European ambassadors, the Ministry for the Environment and Energy Security said Tuesday night.
"Tomorrow in Brussels, at the meeting of the ambassadors of the EU countries, Italy will express a position against the proposal for a European regulation that envisages a ban on the production and sale of cars and vans with combustion engines by 2035," said a statement from the ministry.
Foreign Minister and Deputy Premier Antonio Tajani and Business and Made in Italy Minister Adolfo Urso have blasted the European Union's decision to ban the sale of new carbon-emitting petrol and diesel cars by 2035, after the move passed its final legislative step with a vote in the European Parliament on Feb. 14.
"Italy is behind with the transition (to electric) of the car sector and we must accelerate with investments," Urso told Rai radio.
"But the time frames and procedures that Europe is imposing on us do not match the European reality and, above all, they don't match the Italian one. We cannot address reality with an ideological, partisan vision, which is what seems to emerge from the European institutions," Urso added.
Tajani, who is also deputy premier, echoed those sentiments, saying the move was a "serious mistake".
"I am a great supporter of electric cars, but ambitious targets have to be achieved in reality, not just on paper," Tajani told Rai television.
"Italy will forward a counter-proposal of limiting the reduction to 90 percent, giving industries the chance to adapt. It is necessary to combat climate change, but this means setting achievable targets," Tajani added.
Deputy Premier and Transport and Infrastructure Minister Matteo Salvini have also blasted the ban.
"It is a crazy, disconcerting decision that goes against Italian and European industries and workers and in favour of Chinese businesses," Salvini said.
Corrado Alberto of the Confapi association representing small and medium-sized firms said the ban endangered "2,220 businesses in the (auto) sector and 195,000 jobs".
"Wiping out the the heat-engine component know-how of Italy and Europe and, considering the electronic technology leadership of the Asian countries, the risk of long-term offshoring is very real," Alberto said.
However, Stefano Ciafani, the president of environmental association Legambiente said the ban was "a positive signal that goes in the right direction for the ecological transition of the auto sector.
"Now we shouldn't waste time with sterile rows," he said. "We have 12 years before us to transform the automobile sector and prepare for this European deadline".
Several Italian politicians hailed the EU move as a "historic turning point". (ANSA)