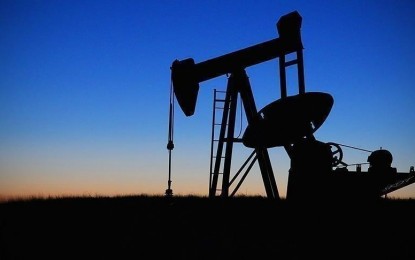 ANKARA – Oil prices decreased on Thursday due to global demand uncertainty and inflationary concerns.
International benchmark Brent crude traded at USD84.13 per barrel at 09.48 a.m. local time (0648 GMT), down 0.21 percent from the closing price of USD84.31 a barrel in the previous trading session.
At the same time, American benchmark West Texas Intermediate (WTI) traded at USD77.48 per barrel, a 0.27 percent fall after the previous session closed at USD77.69 a barrel.
Given the uncertainty surrounding the continuation of central banks imposing interest rate increases, global recession concerns linger alongside the resurgence of inflationary concerns.
With expectations that the European Central Bank will continue to raise interest rates in 2024, the possibility of the US Federal Reserve raising rates again in July gained traction.
US commercial crude oil inventories rose by 1.2 million barrels to 480.2 million barrels during the week ending Feb. 24, according to data released by the Energy Information Administration (EIA) late Wednesday.
This inventory increase exceeded market expectations of a 440,000-barrel increase and marked the tenth week of inventory increases, indicating a drop in demand and pushing prices lower.
Russia to lower output in retaliation to EU price cap
The EU ban on Russian seaborne oil products, as well as a price cap of USD100 per barrel on premium Russian oil products such as diesel, and a price cap of USD45 per barrel on discounted products such as fuel oil, went into effect on Feb. 5.
Nearly a month into the ban, Russia will now start to enact plans to cut crude oil production by 500,000 barrels per day.
Russian Deputy Prime Minister Alexander Novak also said earlier in February that his country plans to sell 80 percent of its crude oil and condensate and 75 percent of its refined products to "friendly" countries.
Meanwhile, the likelihood of an oil demand uptick from China, the world's largest oil-importing country, whose economy is recovering from strict Covid-19 (coronavirus disease 2019) restrictions, is limiting price declines.
This week, China released positive data indicating an economic recovery. China's National Bureau of Statistics revealed that Chinese industry activity increased significantly in February. (Anadolu)