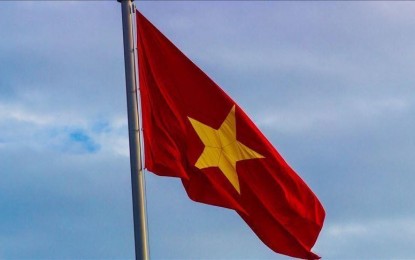 ANKARA – Vo Van Thuong has been elected as the new president of Vietnam on Thursday, local media reported.
The country's National Assembly passed a resolution to elect Thuong as the new president of the Southeast Asian nation, Vietnam News reported.
Thuong, 53, is the youngest president in the country's political history. He is also the youngest in the current 16-member Politburo of the Communist Party.
He belongs to the southern province of Vinh Long and holds a Master's degree in Philosophy.
Addressing the swearing-in ceremony, Thuong swore allegiance to the fatherland, to the people, and to the constitution of the Socialist Republic of Vietnam.
"(I will) strive to fulfill to the best of my abilities the responsibilities and missions entrusted by the party, state, and the people," the media outlet quoted the newly-elected president as saying.
Thuong previously served in different positions including party secretary of the HCMC district, standing secretary of the Central Committee, and party secretary of the central province of Quang Ngai. Later, he joined the Politburo in January 2016, becoming its youngest member, and was then assigned the position of head of the Central Propaganda Department of the Communist Party, according to VN Express, a Vietnamese online newspaper. (Anadolu)