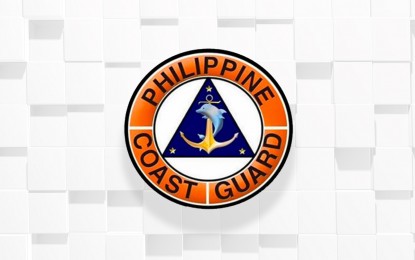 MANILA – The Philippine Coast Guard (PCG) on Thursday confirmed the spillage of industrial fuel oil in waters near Naujan town in Oriental Mindoro province following the sinking of MT Princess Empress on Tuesday.
In a situation update, the PCG said MTUG Titan, a tug boat equipped with equipment to deal with oil spills, continues to apply a dispersant in affected waters.
"Sa shoreline assessment na isinasagawa ng PCG sa Pinamalayan, na-obserbahan ang patches of emulsified oil (During the shoreline assessment made by the PCG in Pinamalayan, it observed patches of emulsified oil)," it said.
To date, it said the oil spill has expanded to around one hectare of the area in waters near the neighboring island of Sibale of Romblon province.
Earlier, MT Princess Empress was reported to carry around 800,000 liters of industrial oil, a type of oil used for industrial purposes such as heating or power generation and is heavier and less refined than diesel or gasoline.
PCG Spokesperson Rear Admiral Armando Balilo said an industrial oil spill in such amounts can lead to an "environmental catastrophe" and assured that the PCG, the Department of Environment and Natural Resources (DENR) and partners in the private sector are working together to address the incident.
MTUG Titan, BRP Melchora Aquino and other aquatic and aerial assets of the PCG, DENR and the Philippine Navy were earlier dispatched to the area to assess the scope of the oil spill and to recover the oil through mechanical oil spill recovery.
The incident occurred after MT Princess Empress experienced engine trouble brought by overheating while in transit to Iloilo province from Bataan province.
The vessel drifted towards Balingawan Point in Naujan and partially sank due to rough sea conditions until becoming fully submerged on Wednesday. (PNA)