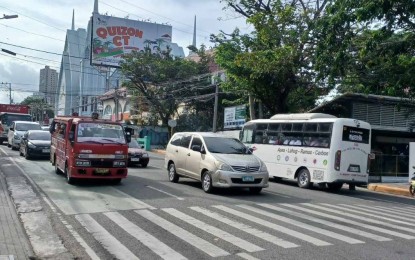 CEBU CITY – The Federation of Cebu Transport Cooperatives (FCTC) and its allied groups will not join the scheduled weeklong strike next week.
"I appeal to my colleagues in the transport sector, especially the traditional jeepneys, not to sacrifice the riding public, especially the workers and the students. But if they continue because of what they want, the LTFRB, LTO, and LGUs are always open to listen to their concerns," Novy Medello, chairman of FCTC, said in Cebuano, during a press conference Friday.
Medello even pointed out that the strike initiated by militant transport groups based in Manila will not solve the issue confronting operators and drivers of traditional jeepneys that are about to be phased out by the year's end.
Several transport groups will hold a weeklong strike from March 6 to 12 to convince the Land Transportation Franchising and Regulatory Board (LTFRB) to suspend the implementation of the Public Utility Vehicle (PUV) Modernization Program (PUVMP).
Medello said the federation would extend its help to the board and the local government units by deploying modern PUVs to affected routes.
Meanwhile, LTFRB Region 7 director Eduardo Montealto Jr. said he would not stop transport groups, including Cebu Integrated Transport Multi-Purpose Cooperative (CITRASCO MPC), from joining the strike.
Montealto vowed to give its "full assistance" to operators of 2,200 traditional public utility jeepneys (PUJ) to consolidate into a cooperative and join the government's modernization program.
He also urged the traditional jeepney owners to consolidate and obtain a "legal entity" under the PUVMP before the scheduled deadline on Dec. 31, 2023.
"Our regional field office in Region 7 is trying to help them, those remaining traditional PUJs here to be consolidated so that they will not be left behind by the PUV modernization program of the government," Montealto told the Philippine News Agency in an interview.
He said as of 2022, Central Visayas has 1,214 units of modern PUVs running in different routes. Of the number, only 15 are operating in Negros Oriental and the rest are in Cebu. (PNA)