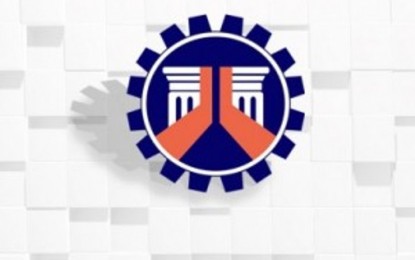 MANILA – The Department of Public Works and Highways (DPWH) is fast-tracking the installation of new booster pumps along the Estero de San Miguel in Manila to mitigate flooding in the city during the rainy season.
DPWH - National Capital Region (NCR) Director Loreta Malaluan said on Saturday that the ongoing booster pump project located along Mendiola Street has two phases with a total allocation of PHP200 million.
Phase 1 of the project, which is now 70 percent complete and is expected to be finished within the year, involves the installation of one booster pump, including its accessories.
Phase 2, on the other hand, is currently ongoing and involves adding another booster pump and ancillary equipment.
Once completed, each booster pump will be able to discharge 1 cubic meter per second of floodwater, reduce the overflow of the Estero de San Miguel, and prevent flooding in the area.
DPWH Secretary Manuel Bonoan, meanwhile, noted that the installation of booster pumps is being implemented throughout Metro Manila, along with various structural and non-structural measures to mitigate flooding of major roads during the rainy and typhoon season.
The rainy season in the country is from June to November.
An average of 20 typhoons visit the Philippines every year as it is located along the typhoon belt in the Pacific Ocean. (PNA)