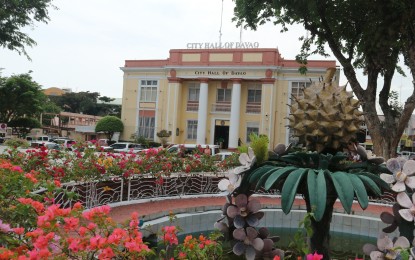 DAVAO CITY – President Ferdinand R. Marcos Jr. has assured that the government would back this city in cementing its position as one of the most peaceful, orderly, and harmonious local government units.
In his message dated March 3 for the 86th Araw ng Dabaw (Davao Day), Marcos acknowledged the "Crown Jewel of Mindanao" as the primary agricultural, commercial, and industrial hub of the island.
"Along with this, it has served as a melting pot of cultures and traditions, thereby providing a home to many ethnolinguistic tribes and sustaining their respective identities," he said in his message.
He commended the city's sensitivity, compassion, and strong community spirit in both good times and bad.
"With our synergetic efforts, I trust that we can enhance the Filipinos' quality of life and help them attain their dreams and aspirations for themselves and our nation," he added in his message.
Marcos likewise expressed hope that the month-long celebration would make Dabawenyos more grateful for the sectors, institutions, and individuals who led the social and economic growth of the city.
"I am one with the Dabawenyos in commemorating your city's history and reveling in the beauty of the land and its people. May you also utilize this time to express yourselves through art and music, and reaffirm your sense of belongingness as a community," he said.
A three-day meetings, incentives, conventions, and exhibitions conference, led by the Tourism Promotions Board to promote the city as an ideal "bleisure" (business and pleasure) destination, kicked off celebrations on March 1.
Trade and agricultural fairs, basketball tournaments, and an Ironman 70.3 race will be held for the first time in three years as the coronavirus disease 2019 (Covid-19) pandemic has slowed down.
Vice President Sara Duterte, the city's former mayor, has confirmed she would join the "Parada Dabawenyo" (Parade of Dabawenyos) on March 18, along with government and private offices, agencies, and organizations to show unity in diversity.
"As a Dabawenya, I am excited to celebrate the Araw ng Dabaw after the pandemic, and yes, I already committed to attend the Parada Dabawenyo," she said in a previous interview. "Even when I was still the mayor, this event allowed me to have fun, meet, greet, and thank the Dabawenyos, especially for their support to the local government." (PNA)