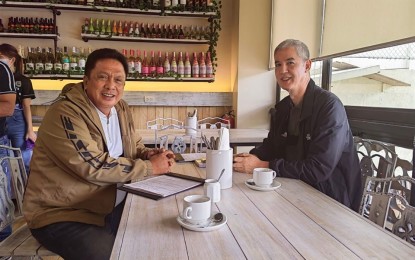 BACOLOD CITY – Top officials of Negros Occidental and this provincial capital have joined the calls for justice for Negros Oriental Governor Roel Degamo, who was assassinated at his residence in Pamplona town Saturday morning.
In separate statements, Negros Occidental Governor Eugenio Jose Lacson and Bacolod City Mayor Alfredo Abelardo Benitez condemned the violent attack on their fellow elected official.
Five others died and nine more were wounded.
"I condemn his murder as well as that of others who were just there to seek assistance. We need to put a stop to violent crimes such as this, and I earnestly hope that justice will prevail," Lacson said.
Lacson, who met with Degamo last month to discuss the proposed creation of the Negros Island Region, said violent crimes must end
"I earnestly hope that justice will prevail. Our people and government officials deserve to live in peace and should be able to live free from fear," he added.
Benitez, the national chairperson of the League of Cities of the Philippines, condemned the "unacceptable and deplorable heinous crime".
"I am one with those who call for swift justice, that the perpetrators be caught to face the consequences of their actions," he added. (PNA)