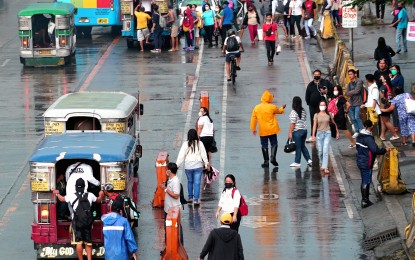 MANILA – The Metropolitan Manila Development Authority (MMDA) will suspend the Unified Vehicular Volume Reduction Program (UVVRP) or the expanded number coding scheme Monday in view of the anticipated weeklong transport strike.
An inter-agency meeting was held at the MMDA headquarters in Makati City Sunday to finalize the emergency plans, prepositioning of assets and transport routes that will be affected by the strike.
"The UVVRP suspension is for Monday (March 6) only. We will assess if there is a need to suspend the number coding scheme on the succeeding days, depending on the gravity of the transport strike," Undersecretary Procopio Lipana, MMDA general manager who is also the head of the inter-agency monitoring team secretariat, said in a news release.
Around 1,200 vehicles will be dispatched by local government units in the National Capital Region to help ferry stranded commuters.
The meeting was also attended by Senior Deputy Executive Secretary Hubert Guevarra, National Capital Region Police Office operations officer Col. Roman Arugay, and representatives of other government agencies.
The MMDA will deploy 25 "libreng sakay" (free ride) vehicles that can carry around 1,200 passengers per trip, including four airconditioned buses, 2 non-airconditioned buses, and 13 commuter vans.
More than 2,000 MMDA personnel will be tasked to give immediate feedback and reports as to areas where there are stranded commuters.
Most schools announced full online classes the entire week.
The planned March 6 to 12 transport strike will be staged by various transport organizations, including Manibela and Piston, in protest of the government's Public Utility Vehicle Modernization Program, but other groups said they would not participate. (PNA)