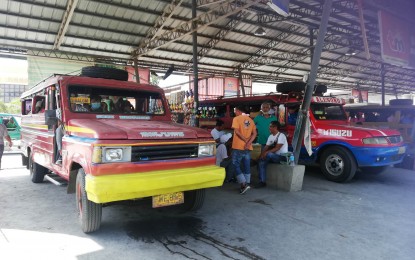 SAN JOSE DE BUENAVISTA, Antique – Public utility jeepney (PUJ) groups in the province of Antique did not join the weeklong nationwide transport strike and instead continued to ply their respective routes.
Terry Acosta, a board of director of the biggest transport association in Antique, the Federation of Jeepney Operators and Drivers Association (FEJODA), said on Monday they are not joining the strike because they abide by the Public Utility Vehicle (PUV) Modernization Plan of the Land Transportation Regulation and Franchising Board (LTFRB).
"The FEJODA, which has around 100-operator members, is supporting the LTFRB's PUV Modernization Plan," he said.
The group will procure 114 units of modernized jeepneys amounting to PHP2.5 million each once their loan from the Development Bank of the Philippines (DBP) will be approved.
Meanwhile, PUJ operators and drivers who are members of the Western Visayas Transport Cooperative (WVTC) in the province also opted not to take part in the weeklong strike.
"We are appealing to the LTFRB to only allow us to upgrade our present PUJs because we could not afford to buy modern vehicles, but we are not joining the transport strike," said Max Marfil, a board of director of the Sibalom-San Jose Operators and Drivers Association and a member of the WVTC.
He said the Sibalom-San Jose Operators and Drivers Association has around 35 units plying between this capital town and Sibalom. (PNA)