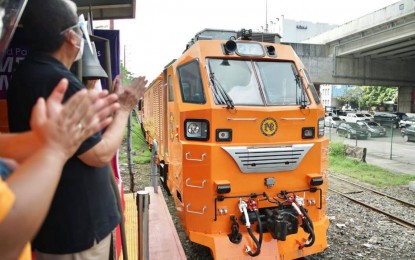 MANILA – The Philippine National Railways (PNR) on Monday resumed its train operations from San Pablo to Lucena after the repair of Tabag Bridge in Sariaya, Quezon.
In an update, the PNR said the first train left San Pablo at 6:15 a.m. and reached Lucena after crossing the 45-kilometer track.
Its return trip will depart from Lucena at 5:50 p.m. -- with the fare for both directions at PHP50.
On the other hand, the San Pablo to Calamba route has also resumed operation at 6:25 a.m. and its return trip will leave from Calamba at 6:30 p.m. -- both costing PHP55.
On Feb. 1, PNR restored its Tutuban–Calamba route with a distance of 65 kilometers and a fare of PHP60.
This comes after Department of Transportation (DOTr) Secretary Jaime Bautista ordered the PNR to repair and strengthen its bridges for better travel and safety of its passengers.
He also instructed PNR engineers to conduct regular maintenance and ensure the durability of bridges during calamities.
In response, PNR General Manager Jeremy Regino personally inspected the repaired bridges of Biñan, Tarapichi, and Palicpic–Ayungin on Feb. 2.
The reopening of the train service to Lucena is part of PNR's plan to expand its inter-provincial trips in Laguna and Quezon provinces.
PNR is also working on repairing the Pipisik Bridge that will connect its trains to Gumaca town in Quezon province.
Once completed, PNR trains will also reach Hondagua, a tourist destination in Lopez, Quezon. (PNA)