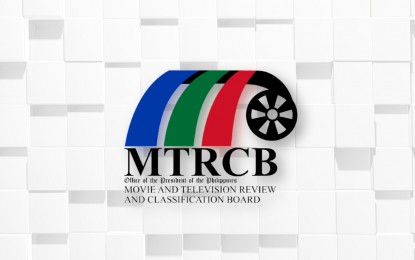 MANILA – The nearly four-decade charter of the Movie and Television Review and Classification Board (MTRCB) must be amended to give the agency the authority to block and remove contents of social platforms that do not fit the moral values of Filipinos.
The MTRCB can only make endorsements while it is the Department of Information and Communications Technology (DICT) or the National Telecommunications Commission (NTC) which have the power to order inappropriate contents be taken down.
"Our limited jurisdiction hinders the board from addressing the increasing number of complaints on inappropriate content exhibited through online streaming platforms," MTRCB chairperson Lala Sotto-Antonio said during the hearing of the Senate Committee on Public Information and Mass Media on Monday.
Committee chair Senator Robinhood Padilla said he will seek to update the powers and mandate of the MTRCB.
"It is the committee's intention for the MTRCB to uphold its mandate for the intelligent and responsible viewing of every Filipino family," Padilla said.
He also vowed to support the MTRCB and the NTC to purchase their own filtering systems.
Last week, Padilla filed Senate Bill 1940 or MTRCB Act of 2023 that will amend Presidential Decree 1986 that created the agency in 1985.
It aims to give MTRCB authority to go after, materials that express "national, racial or religious hatred that constitutes incitement to discrimination, hostility, violence, or stereotyping or prejudice against the Filipino people, and includes the regulating content online and on-demand streaming services such as Netflix."
Under the bill, the MTRCB chairperson will have the rank, salary, rights, privileges, and benefits equivalent to a department undersecretary.
"Almost 40 years since its creation, MTRCB proves to be bereft of the opportunity to address the changing demands of our time because of its limiting jurisdiction, organizational structure, and operational competence. It also lacks the enabling powers to cover potent types of visual media that have proliferated in many forms, including online streaming platforms, on-demand streaming services, and even video games," read the bill's explanatory note.
As the primary quasi-judicial government agency responsible for the review and classification of television programs, movies, and publicity materials, the bill said "the MTRCB must have the expressed mandate to effectively and adequately carry out its purposes and objectives." (PNA)