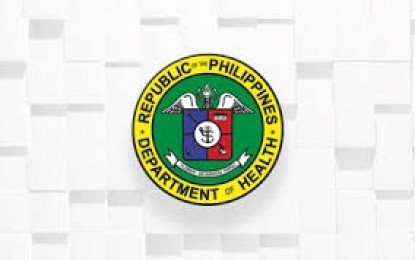 MALASIQUI, Pangasinan – The Department of Health (DOH) has donated medical equipment worth PHP28 million under the Health Facility Enhancement Program (HFEP) to 140 villages in the sixth district of the province of Pangasinan.
Each of the barangay health station (BHS) packages consists of a dressing cart, minor surgical set, mechanical bed, spine board, EENT (eyes, ears, nose, tongue) diagnostic set, weighing scale with BMI calculator, weighing scale for infant, fetal doppler and examining table, medicine cabinet, and instrument cabinet.
"The equipment was given to barangay health stations for them to be fully equipped and be able to provide primary care services to prevent, diagnose, treat and rehabilitate illnesses and diseases at the local level, safely and effectively," DOH Center for Health Development Ilocos Director Paula Paz Sydiongco said in a statement on Tuesday.
She said the health stations act as front-line services in the communities so it is proper to give them complete medical equipment.
"We also need to cope with the increasing population in order to provide them the needed health care services thus we are focusing on the development of primary care facilities," she said.
She added that the barangay health stations are to provide preventive, regulatory, and medical care services in the municipality, including general consultations, dental services, maternal health, family planning, nutrition, immunization, laboratory examination health promotion/education, environmental sanitation services, communicable/non-communicable disease control, and community-based rehabilitation services.
"A BHS must ensure that health care is delivered in a way that is centered on the patient's needs and must respect their health preferences," Sydiongco said.
Meanwhile, the DOH has also turned over nine ambulances to the local government units of Pangasinan aimed at increasing access to health services in the communities as part of the Universal Health Care Program.
"It will be used for pre-medical care or as an emergency response vehicle because it is complete with medical equipment to provide first aid treatment and continuum care on the way to the health facilities," she said.
The maintenance and operation of the land ambulances, including a dedicated driver to manage the vehicle, will be covered by the local government unit, she added.
The land ambulances are fully equipped with a folding stretcher, nebulizer, portable suction machine, defibrillator, examining light, an aneroid sphygmomanometer, scoop stretcher, stethoscopes, non-contact thermometer, blood-glucose meter with strip, resuscitators for infant, pedia, and adult; oxygen therapy set; laryngoscopes set; immobilization devices, delivery set, and patient transfer monitor.
Syidong said the recipients were the rural health units of Agno, Balungao, Rosales, San Manuel, Santa Maria, Villasis town, and Urdaneta City Health Office, as well as the local governments of Sison and Tayug towns. (PNA)