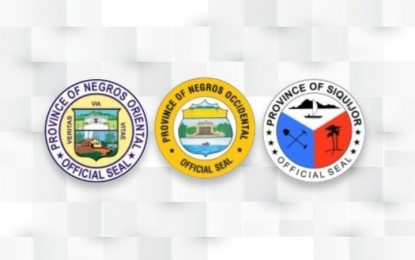 BACOLOD CITY – Lawmakers from Negros Occidental have lauded the unanimous passage of the bill creating the Negros Island Region (NIR) on the third and final reading at the House of Representatives on Monday afternoon.
"This has been a long-standing dream of many Negrenses, and we are now closer than ever to achieving it," 3rd District Rep. Jose Francisco Benitez, one of the authors of House Bill (HB) 7355, said in a statement on Tuesday.
4th District Rep. Juliet Marie Ferrer said the Negrense legislators are grateful to House Speaker Martin Romualdez and all the members of Congress for the unanimous approval of 290 votes.
"There were zero abstentions and zero negative votes cast," she added.
Titled "An Act Establishing the NIR, and Appropriating Funds Therefor," HB 7355 provides that the NIR shall be composed of the cities, municipalities, and barangays in Negros Oriental, Negros Occidental, and the island province of Siquijor.
The proposed measure has been introduced by all the legislators from Negros Occidental, including Reps. Benitez, Ferrer, Greg Gasataya of the Lone District of Bacolod, Gerardo Valmayor Jr. of the 1st District, Alfredo Marañon III of the 2nd District, Emilio Bernardino Yulo of the 5th District, Mercedes Alvarez of the 6th District, and Joseph Stephen Paduano of the Abang Lingkod party-list.
HB 7355 is a consolidation of the three bills filed separately by Benitez, Ferrer, and Marañon on the creation of the NIR.
It also provides for the creation of the Negros Island technical working group that "shall formulate strategic plans to put in place the institutional arrangements for the NIR; recommend to the Office of the President the preferred location of the Regional Center; arrange the requirements for the organizational development, staffing, and budgeting of regional line and regulatory agencies, as well as the imperatives for development planning and investment programming."
In the Senate, the committee on local government approved Senate Bill 1236, authored by Senator Joseph Victor Ejercito, seeking to create the NIR to boost the efficiency of the delivery of government services and provide convenience for the region's residents in line with the administration's goal of rightsizing.
At present, Negros Occidental and Bacolod City belong to Western Visayas or Region 6 while Negros Oriental and Siquijor are part of Central Visayas or Region 7. (PNA)