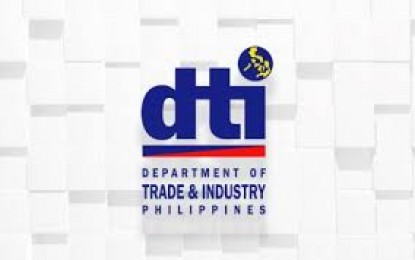 MANILA – Department of Trade and Industry (DTI) Secretary Alfredo Pascual said challenges in the creative industries need to be addressed for the development of the local sector and to determine the contribution of the sector to the economy.
During the opening of the 2nd Philippine Creative Industries Summit on Tuesday, Pascual identified the strategies to address the bottlenecks in the creative industries through the Malikhaing Pinoy or Creative Philippines campaign.
"Malikhaing Pinoy is our holistic approach to addressing the constraints and barriers to growth of the creative industries. It is a flagship initiative well-informed by the various sector-specific industry studies and roadmaps carried out by the DTI with support from our champions from Congress," Pascual said.
He said studies in the creative industries' sub-sectors will be conducted and statistical data shall be gathered, particularly the actual contribution of the creative industries in terms of employment, trade and gross domestic product.
"To allow us to measure the creative industries' economic contributions accurately, we will continue working with the Philippine Statistics Authority and the Intellectual Property Office of the Philippines to establish a well-defined and reliable statistical system through the Creative Industries Satellite Account," he added.
Pascual also encouraged stakeholders to submit roadmap proposals for sub-sectors such as architecture and landscapes, eSports, fashion and textile, furniture and fixtures, gifts, decors, housewares, graphic design and jewelry.
The trade chief is also pushing for improving access to capital for the creative industries.
"We will establish the Creative Venture Fund, consistent with the goals of PCIDA (Philippine Creative Industries Development Act), and shall be used to co-finance the business expansion of creative enterprises and individuals. In addition to this venture fund, financial support in the form of grants and soft loans is also being planned," he added.
To equip local talents with skills and competencies in complex new technologies and their application in creative processes, Pascual said the department aims to build ENSAYO Creative Hub, which will be a learning academy and will serve as co-working space for creative professionals and aspiring creatives to collaborate with their ideas and business development.
"Through the Hub, we will implement a series of Creative Capability Building Programs focusing on Animation and Game Development. We will offer courses on starting an animation and game development business, marketing and management, partnerships and international opportunities," he said.
He added DTI will also expand the Philippine Skills Frameworks (PSF) to be developed for the creative industries, in addition to PSFs on digital arts as well as animation and game development.
"To address the limited access to new technologies, we hope to pilot the establishment of Creative Innovation Centers, such as studios, co-working spaces and pilot laboratories, where we can demonstrate the application of cutting-edge technologies, perform advanced research and development, and implement co-creation programs," Pascual said.
He said DTI will be working with the Office of the Presidential Adviser on Creative Communications (OPACC) led by Secretary Paul Soriano in spearheading the government's initiatives in developing the creative industries. (PNA)