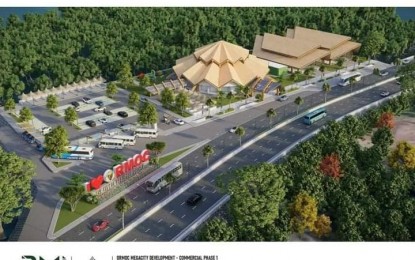 TACLOBAN CITY – Ormoc City will convert a 150-hectare eco-park into a megacity under its 20-year development plan that seeks to build a "City in Nature."
Mayor Lucy Torres-Gomez on Wednesday said the project encompasses areas covering the villages of Naungan, Lao and San Juan. It is situated beside an estimated 200-hectare mangrove-protected area.
"The megacity aspires to be richer in nature within their unique and diverse environments and where the planning and design abundantly incorporate the natural world into the daily lives of residents," Gomez said.
The development features residential, commercial, industrial and institutional spaces.
The local government has yet to announce the cost of investment and other details for the development of the megacity. The project is in partnership with Premium Megastructure Inc.
"In the city government's thrust towards innovation, while preserving culture and nature, the collaboration of the private sectors is also important to bring Ormoc City to reach its full potential—especially in the rapidly changing world. In time, Ormoc will be a city in nature just like Singapore," the mayor added.
Ormoc is a first-class independent component city in the Eastern Visayas with a population of 230,998, making it the second most populous city in Leyte province after the provincial capital of Tacloban.
The city is western Leyte's economic, cultural, commercial and transportation hub. (PNA)