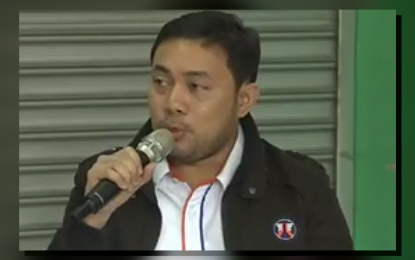 MANILA – Senator Mark Villar has filed a measure seeking for an alternative mode of transportation as among the solutions to traffic congestion and at the same time contribute to a healthy environment.
In filing Senate Bill No. 1958 or the "Sustainable Transportation Act of 2023," Villar said the realization of this measure will benefit not only the people of today but will extend to future generations.
"Transportation has been one of the top challenges in the Philippines over the years. This problem has been making the lives of Filipinos even more difficult. This critical problem requires an immediate solution that would include ample consideration of the environmental effects of the transportation development programs," Villar said in his explanatory note.
The bill, according to Villar, seeks to adopt measures that will improve the mobility of the general public through the establishment of facilities, infrastructure, plans, and programs that are safe, collective, efficient, non-congestive and non-pollutive to promote and maintain a healthy environment and people.
The senator urged a shift towards a safe, collective, efficient, non congestive, non-pollutive, and healthful locomotion and transportation system such as walking, biking and the use of efficient and low emissions mass transportation system.
The proposed measure aims to protect and advance the rights of the Filipino people for a balanced and healthful ecology in accord with the rhythm and harmony of nature, and to conserve and develop the patrimony of the nation.
It also mandates the Department of Transportation (DOTr), in coordination with the National Economic Development Authority (NEDA) and Metro Manila Development Authority (MMDA) to come up with a more sustainable Transport Action Plan that will include strategies relating to parking, public transport, cycling, walking and transport infrastructure.
Villar also proposed for the installation of walkways, footbridge and adequate sidewalks to allow safe pedestrian passage and the convenient use of wheelchairs and strollers, among others.
The bill also encourages the public to adopt car pooling or vehicle sharing to decongest traffic. (PNA)