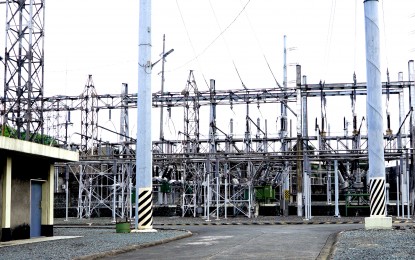 MANILA – House of Representatives Deputy Speaker Ralph Recto on Wednesday urged President Ferdinand R. Marcos Jr. to implement a government-wide energy conservation drive to bring down the government's ever-increasing utilities and fuel bills, which could reach PHP100 billion yearly if unchecked.
The veteran lawmaker from Batangas said the national, local government units (LGUs), and government-owned and -controlled corporations (GOCCs) have combined power, water, and gas bills of PHP43.2 billion in 2019 before the pandemic "turned the lights off" in public buildings.
On top of this is the PHP47.5 billion in "fuel, oil, and lubricant" expenses the government racked up that year, he added.
"Surging inflation or not, the government's PHP91 billion annual utilities and fuel bill should prompt President Marcos Jr. to relaunch a better version of his father's 1970s 'enercon campaign,'" Recto said in a statement. "Kung walang pagtitipid, sisipa 'yan ng mahigit PHP100 billion kada taon (Without conservation, that would hit up to PHP100 billion every year)."
However, if the government would be able to save 10 percent through the enercon campaign, PHP9 billion would be saved that can be rechanneled to buy medicines in hospitals, he said.
Recto noted that for the enercon campaign to succeed, it should be "comprehensive" with "economics and environment" as its driving force.
"For the people to support it, it should be framed as saving money and saving the Earth at the same time," he said. "A national framework of which a four-day work-week, as proposed by the Finance secretary, would just be one of its components."
Recto, however, said the parameters of the enercon campaign should be properly defined by a Palace order so as not to harm essential services.
"You don't cut back on police and military patrols. Pero 'yung sistema na gas coupons na kahit pribado na sasakyan pwedeng makakuha, itigil na (But the gas coupon system in which even the private vehicles can avail of should be stopped). Ambulance runs should be exempt. As to hospitals, walang bawas, kasi essential 'yan (there should be no cuts because that is essential)," he said. "Paano naman 'yung joke na magkakaroon ng thermostat police sa mga opisina? Pwede, kasi (As to the joke that offices need thermostat police? That can be done, because) you don't need Arctic temperature to work efficiently."
To have a better grasp on implementing the campaign, Recto encouraged the President to read the records in the presidential library on previous energy conservation campaigns implemented by his father, the late president Ferdinand E. Marcos Sr., and that of former president Gloria Macapagal-Arroyo.
When the global oil crunch hit the country in the 1970s, Marcos Sr. launched an "enercon campaign" from the demand side, while building plants on the supply side, under a world-class energy team.
When world oil prices soared during her watch, Arroyo responded with Administrative Order (AO) 103, which directed government offices to reduce by 10 percent their cost of the consumption of fuel, electricity, and other utilities.
It was followed by AO 110, which institutionalized a Government Energy Management Program.
"(But) President Marcos should launch it now to familiarize (government) offices before summer sets in, when a rise in air-conditioner use, low water levels in hydroelectric dams, and distribution lines trip-offs caused by high heat index combine to trigger power outages," Recto said. (PNA)