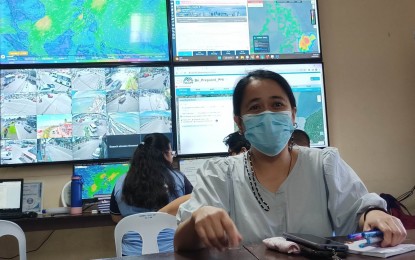 ILOILO CITY – The local government through the City Disaster Risk Reduction and Management Office (CDRRMO) is revitalizing its mental health and resilience project amid reports of suicide cases here.
The program is patterned after "Ginhawa" which promoted a culture of breathing amid the challenging times and advocated mindfulness exercise that was launched at the height of the health pandemic.
On board in the program were psychiatrists, artists, the academe and concerned offices of the city government.
"We have the response and prevention and mitigation mechanism," said CDRRM Officer Donna Magno in an interview on Wednesday.
Under the response mechanism, they have proposed to Mayor Jerry Treñas the establishment of a hotline and a radio program eyed to be implemented in partnership with local radio stations.
"Perhaps having a radio program would trigger them to access that possible helpline," Magno said.
The prevention and mitigation mechanism will offer activities for families to strengthen their relationships like playing board games and Zumba in public plazas where they do not have to spend to bond; peer-to-peer training in schools for students, and film showing, among others.
She added that they hoped to finalize the proposal when Treñas returns from his foreign travel.
Last year, 28 incidents of suicides, mostly males from 20s to mid-30s, were reported, said Local DRRM Officer Eman Palmejar.
"Every month there were suicide cases, the highest were in May with six and November with seven," he said.
This year they have already responded to two incidents.
"Last year it was already high. At least we have two per month. Even though it's a small number when compared with the incidents that we had responded to, yet we could not deny that there is the presence of suicide," said Palmejar.
Palmejar added that most of the incidents involved someone facing personal issues such as love problems. (PNA)