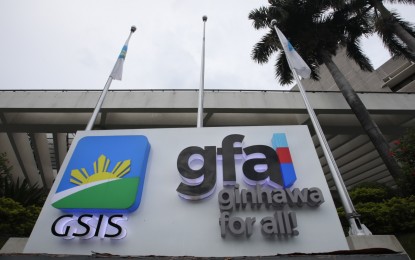 MANILA – The Government Service Insurance System (GSIS) on Wednesday announced that the PHP315 million worth of emergency loans for its members and pensioners, who were troubled by the oil spill in Oriental Mindoro province, is now ready.
GSIS President and General Manager Wick Veloso said the move heeds the appeal of President Ferdinand R. Marcos Jr. to ensure that help is extended by government agencies to those who were affected.
"The oil spill has affected more than half of Oriental Mindoro. With our emergency loan program, we hope to alleviate the plight of nearly 13,000 GSIS members who are working or residing in the affected areas and pensioners who reside there," Veloso said.
He said upon receipt of the required documents from the provincial government, the GSIS will open the emergency loan to affected 11,024 active members, and 1,896 old-age and disability pensioners particularly in the municipalities of Bansud, Bongabong, Bulalacao, Gloria, Mansalay, Naujan, Pinamalayan, Pola and Roxas, which have been declared under state of calamity.
"We are closely monitoring the situation for developments. Should the Oriental Mindoro oil spill further spread and affect other towns and provinces, we assure members and pensioners in said areas that GSIS is ready to open the emergency loan program once a state of calamity declaration has been done and required documents have been submitted to GSIS," Veloso assured.
The GSIS chief noted that those who are qualified to apply are members in active service and not on leave of absence without pay; have at least three months of paid premiums within the last six months prior to application; have no pending administrative or criminal case; have no due and demandable loan; and have a net take-home pay of not lower than PHP5,000 after all required monthly obligations have been deducted.
Old-age and disability pensioners are also qualified to apply if their resulting net monthly take-home pension after loan availment is at least 25 percent of their basic monthly pension.
Members with existing emergency loan balance may borrow up to PHP40,000 to pay off their previous emergency loan balance and still receive a maximum net amount of PHP20,000. Pensioners and those without existing emergency loan may apply for a PHP20,000 loan.
The loan is payable in three years or 36 equal monthly installments at an interest rate of 6 percent per annum.
For this year, the GSIS has allocated a total of PHP6.2 billion for its emergency loan program. (PNA)