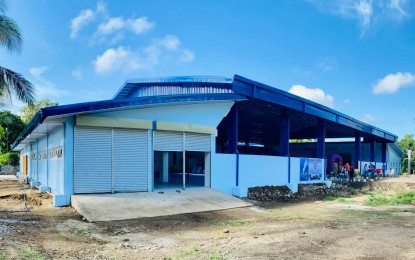 MANILA – A lawmaker on Wednesday said adequate funding and proper implementation are crucial to the effectiveness of the proposed establishment of "fully-equipped and fully operational" evacuation centers in every city and municipality in the country.
In a statement, Ang Probinsyano Party-list Rep. Alfred Delos Santos said House Bill 7354, which the House of Representatives approved on third and final reading, is one near-term solution to improve how government keep evacuees safe while sheltering from disasters in their communities.
"Properly funded and implemented, this mandate to build evacuation centers the right way can radically change how government builds multi-purpose facilities that often serve as evacuation centers. Right now, the sports venues and schools are the default evacuation centers," he said.
He said the traditional practice of using public schools as default evacuation centers is "especially disruptive" because while the evacuees are on campus, classes cannot resume, delayed, or are affected, which would further complicate the lives of the residents and students.
Delos Santos said the proposal sets standards and parameters involving site location and facilities design, so implementers should be crafting the beginnings of the frameworks of the implementing rules and regulations.
"My preference is for the designs of these evacuation centers to be multi-storey, so they do not use up all the open spaces which the schools also need for their activities. Build upwards and build better by having evacuations that will not crumble or collapse when there are earthquakes, volcanic eruptions, and floods," he said.
For urban centers where land area or buildable space is lacking, he suggested that the solution is also to build upwards to maximize limited space.
"The new evacuation centers must be the strongest, most disaster resilient structures in the barangays," he said.
He said locations with high risk of disasters will have to be prioritized, and evacuation centers must be built away from those high-risk areas.
"Mauuna dapat tayuan ng bagong evacuation centers ang mga barangay na madalas tamaan ng mga kalamidad (Those barangays that are prone to calamities should be prioritized for the establishment of new evacuation centers)," he said. (PNA)