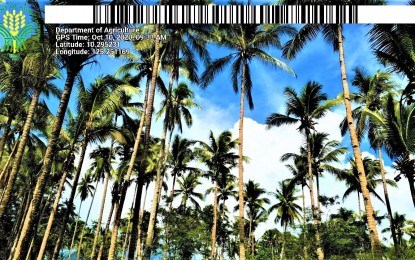 TACLOBAN CITY – The Philippine Coconut Authority (PCA) is against the proposal to lift the ban on transport of coconut outside of Anahawan town in Southern Leyte province as the threat from coconut scale insect (CSI) infestation remains.
Although the pest population has been controlled, experts from PCA do not recommend lifting the prohibition, said PCA Eastern Visayas regional director Joel Pilapil in a phone interview Thursday.
"We don't agree with the recommendation of the local government to allow the travel of whole nut and other coco products outside of Anahawan since the pest is still present in the area after eradication activities since 2020, but it is manageable," Pilapil said.
The transport ban does not include copra, a section of the coconut meat dried through hours of smoking. Copra is valued for the coconut oil extracted from it and for the resulting residue, coconut-oil cake, which is used mostly for livestock feed.
Known as cocolisap, CSI attacked the town's 5,000 nut-bearing trees starting 2020.
The bug population has been reduced through regular harvesting of matured nuts, leaf pruning, spraying of organic chemicals, mass rearing and field releases of biological control agents, and fertilization to hasten recovery of infested trees and eventually increase yield, among others.
The pest reached Southern Leyte through the transport of whole nuts and planting materials from affected areas in the country, according to PCA.
An invasive and introduced species of scale insect, CSI attacks plant leaves as it feeds on sap directly drawn from the plants' vascular system.
The infestation starts with the yellowing of the lowermost leaves, followed by drying of all leaves and ultimately the death of the palm. (PNA)