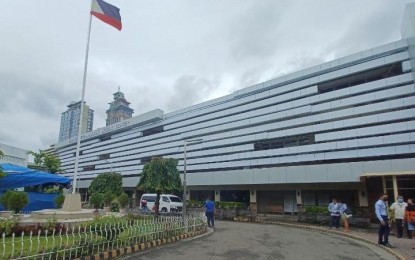 CEBU CITY – A regional hospital here will have a new Renal Care and Transplant Center for patients in the Visayas with the construction of a new building at the Vicente Sotto Memorial Medical Center, the Department of Health (DOH) in Region 7 on Thursday said.
Dr. Jaime Bernadas, DOH-7 regional director, assured patients they will not be displaced and will continue to receive their dialysis sessions during the construction of the new building that will begin in April and is expected to finish in the next 18 months.
"We have arranged for the assigning of patients to our partner dialysis clinics," Bernadas told the media here, adding that local government-run public hospitals with renal facilities are tapped to provide the services to VSMMC patients.
The regional hospital located in this capital city has about 300 dialysis patients.
Dr. Gerardo Aquino Jr., VSMMC hospital director, said the new renal care and transplant building at the VSMMC compound will "serve as an apex specialty center to cater to a number of kidney-related diseases for the people of Cebu and of the Visayas region."
He clarified that dialysis service at the VSMMC will continue, but will only accommodate a few patients due to downscaling of operations to accommodate hospitalized patients and patients in need of emergency dialysis.
"As part of our preparations for this project, we have begun communicating and coordinating with our current patients and health facilities in the healthcare provider network for contingencies," he said in an advisory.
The hospital has trained some staff at the dialysis centers of provincial hospitals in Cebu that will cater to the need of patients, as Aquino said that "we shall be working with local government units in localizing renal care for their constituents." (PNA)

Foto