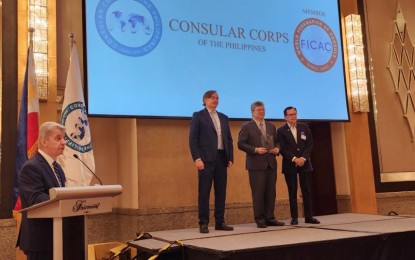 MANILA – The government and the Consular Corps of the Philippines recently entered into an agreement to further strengthen partnership in assisting foreign nationals in the country.
Bureau of Immigration (BI) Commissioner Norman Tansingco said Friday the agreement aims to foster a stronger partnership between the bureau and the diplomatic community.
"It's another avenue to reach out to foreign nationals directly, to keep them informed about the latest updates on immigration. It is also an opportunity to encourage more foreign nationals in the Philippines, through the intercession of their embassy, to legalize their stay," the BI chief said in a statement.
During the signing ceremony held last Feb. 22 in Makati City, both agreed to create a more open exchange of information and faster procedures in assisting foreign nationals.
The agreement would enable the BI to update foreign nationals, through their embassies and consulates on new policies and procedures concerning immigration.
As part of the accord, the Consular Corps also committed to assist the BI detention center through donation of equipment and supplies.
"These programs and mechanisms are very welcome in improving the services of the BI. We believe that this is the beginning of a better and stronger relationship of the BI with the foreign community," he added.
He added that an academic scholarship program for dependents of BI employees has been included in the agreement. (PNA)