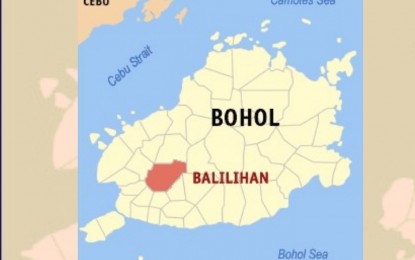 CEBU CITY – The Visayas Command (Viscom) has confirmed that more than 30 families evacuated as soldiers from the 47th Infantry Battalion clashed with an armed group in the hinterland village of Hanopol Norte in Balilihan town, Bohol province on Thursday afternoon.
Maj. Israel Galorio, Viscom public information officer, could not confirm the identities of the group whether they are members of the New People's Army (NPA) or just "lawless elements" operating in the area.
However, the Balilihan Police Station identified the armed men as members of the NPA.
There were no casualties reported in the clash.
Galorio said the families that evacuated due to the encounter have returned to their homes on Friday. Soldiers are staying in the area "to make sure the residents are safe" while security operations are ongoing, he added.
Some of the villagers sought refuge in the house of the barangay chairperson while others went to the barangay hall when the clash erupted, he noted.
"We have recovered a rifle grenade, a magazine of AK-47, and several ammunitions left in the area. We have a sustained security operation to clear the area of any armed elements," Galorio told the Philippine News Agency in an interview.
For his part, Chief Master Sergeant Ralph Renoblas of the local police said the exchange of gunfire occurred in Sitio Lusad, Purok 3 at around 4:50 p.m.
He added that seven armed men retreated after shooting it out with the government troopers for about 10 minutes.
Hanopol Norte barangay chairperson Teodico Mancha said there had been no previous reports of NPA presence in his village prior to the encounter. (PNA)