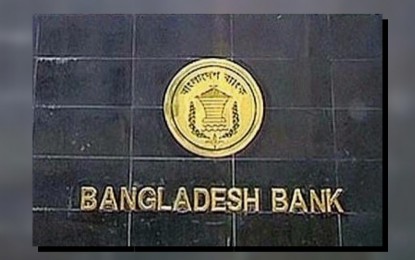 MANILA – The government will tie loose ends in connection with the Bangladesh Bank heist in 2016, the Department of Justice (DOJ) assured on Friday.
The USD101-million heist that involved a software attack exposed the need for banks to have proper security controls.
The bulk of the siphoned-off money found its way to a Philippine bank while the USD20 million traced to Sri Lanka have been recovered.
Only USD18 million have been returned from the Philippines as of 2018.
"We are trying to be of assistance to them. When our foreign friends ask for assistance, we do that. Tinutulungan talaga natin kasi (We help because) it's a natural thing for us to do, between friendly nations. Remember that the Philippines was one of the first countries to recognize Bangladesh when it got its independence (in 1971)," DOJ Secretary Jesus Crispin Remulla told reporters.
"He is asking the DOJ to step in for an earlier settlement. Alam nyo naman (You know), litigation could be very expensive," Remulla said, referring to Bangladeshi Ambassador to the Philippines Borhan Uddin.
The Supreme Court of New York has denied the motions filed by the Rizal Commercial Banking Corporation (RCBC) to dismiss a complaint filed by the Bangladesh Bank, according to international reports.
The decision dated Jan. 13 ruled RCBC had "intentional participation" in stealing money from the Bangladesh Bank's account in New York.
However, RCBC vowed to appeal the decision against the denial of its motion to dismiss.
"The ruling of the New York Court merely resolved the jurisdictional issues on whether the case initiated by Bangladesh Bank can actually be heard in New York instead of in the Philippines," the bank said in a statement in January.
If RCBC's New York account was not used and the company did not cooperate with the accused in the Philippines, there was no way for the money to leave the Federal Reserve Bank, the court observed, as per the report of Dhaka-based The Business Standard. (PNA)