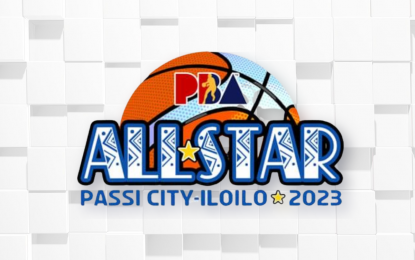 MANILA – Team Greats blasted off in the fourth quarter to edge Team Stalwarts, 158-138, in the PBA All-Star Rookies-Sophomores-Juniors (RSJ) Game at the City of Passi Arena in Iloilo City on Friday night.
Team Greats erupted for 54 points in the final frame to pull away from Team Stalwarts, which also had an explosive fourth period with 41.
Javi Gomez de Liaño led Team Greats, which won PHP30,000 for ruling the PBA's own version of the Rising Stars Challenge, with 30 points.
Adrian Wong fired 29 points, 18 in the fourth quarter, including a dagger four-pointer and a buzzer-beating dunk, which is worth three points, to wow the Ilonggo fans in the end, en route to capturing the RSJ Game Most Valuable Player honors.
Justin Arana and Ato Ular each chipped in 23 markers.
Encho Serrano erupted for 40 points, while Joshua Munzon added 32 and Brandon Rosser chipped in 21 for Team Stalwarts.
Earlier in the day, new champions were crowned in the PBA All-Star Week side events.
Dave Marcelo won the Obstacle Challenge, dethroning two-time champ Beau Belga and also beating Christian Standhardinger in the final round.
On the other hand, Paul Lee erupted for 28 points, including a perfect Moneyball rack in the final round, to edge fellow finalists Marcio Lassiter and Juami Tiongson in the 3-Point Shootout.
Finally, David Murrell won the Slam Dunk Contest after beating Tyrus Hill in the final round, decided by just one point.
Murrell tallied 92 points off two 360 dunks that were good for 46 points each in the final round, while Hill, despite a 50-point dunk where he jumped over Jamie Malonzo, had 91 in total.
Marcelo, Lee, and Murrell also took home PHP30,000 each. (PNA)