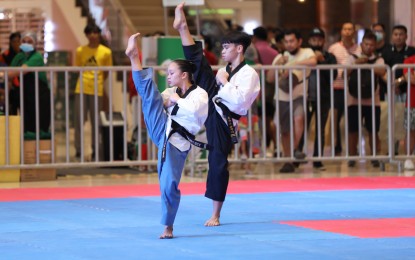 MANILA – The Philippines dominated the first day of the 16th ASEAN Taekwondo Championships, winning 12 gold medals in the poomsae (form) discipline, before an enthusiastic crowd at the Ayala Malls Manila Bay in Parañaque City on Friday.
Joshua Aaron Erece claimed the gold medal in the recognized poomsae individual junior male category, besting Malaysian Fedealis Kom Twin (silver) and compatriot Filipino Eljay Marco Vista and Singaporean Nicholas Kaivuaho (bronze).
The 15-year-old Erece, born and raised in Baguio City, pocketed his second gold medal in the team event with Jose Lucas Llarena and Cyd Edryc Esmana.
Llarena also bagged the bronze with Janina Samantha Roca in the mixed pair event.
"I'm happy that I was able to perform well," Erece, a Grade 9 student at the University of Baguio Science High School, said after the awarding ceremony. "I thank the Lord for the blessing, the coaches for preparing us for this tournament, my teammates for giving their best, and my family and friends for their support."
Last year, Erece ruled the individual and team (with Llarena and Caleb Angelo Calde) categories at the 2022 Asian Cadet, Junior, and Para-Taekwondo Championships in Ho Chi Minh City, Vietnam.
"I feel proud that despite the short period of training, I was able to give my best, especially in the mixed pair," shared Llarena, a Grade 9 student at the Ateneo de Manila University in Loyola Heights, Quezon City.
"I'm glad because this is my first ASEAN tournament and it's held here in the Philippines. I appreciate the support of my teammates in Ateneo who watched me perform," he added.
Esmana, who hails from Pavia town in Iloilo province, was excited to get a gold medal in his first international tournament.
"We are very proud of our performance. With only three weeks of practice, we managed to win the gold medal," said the Grade 10 student at Ateneo de Iloilo.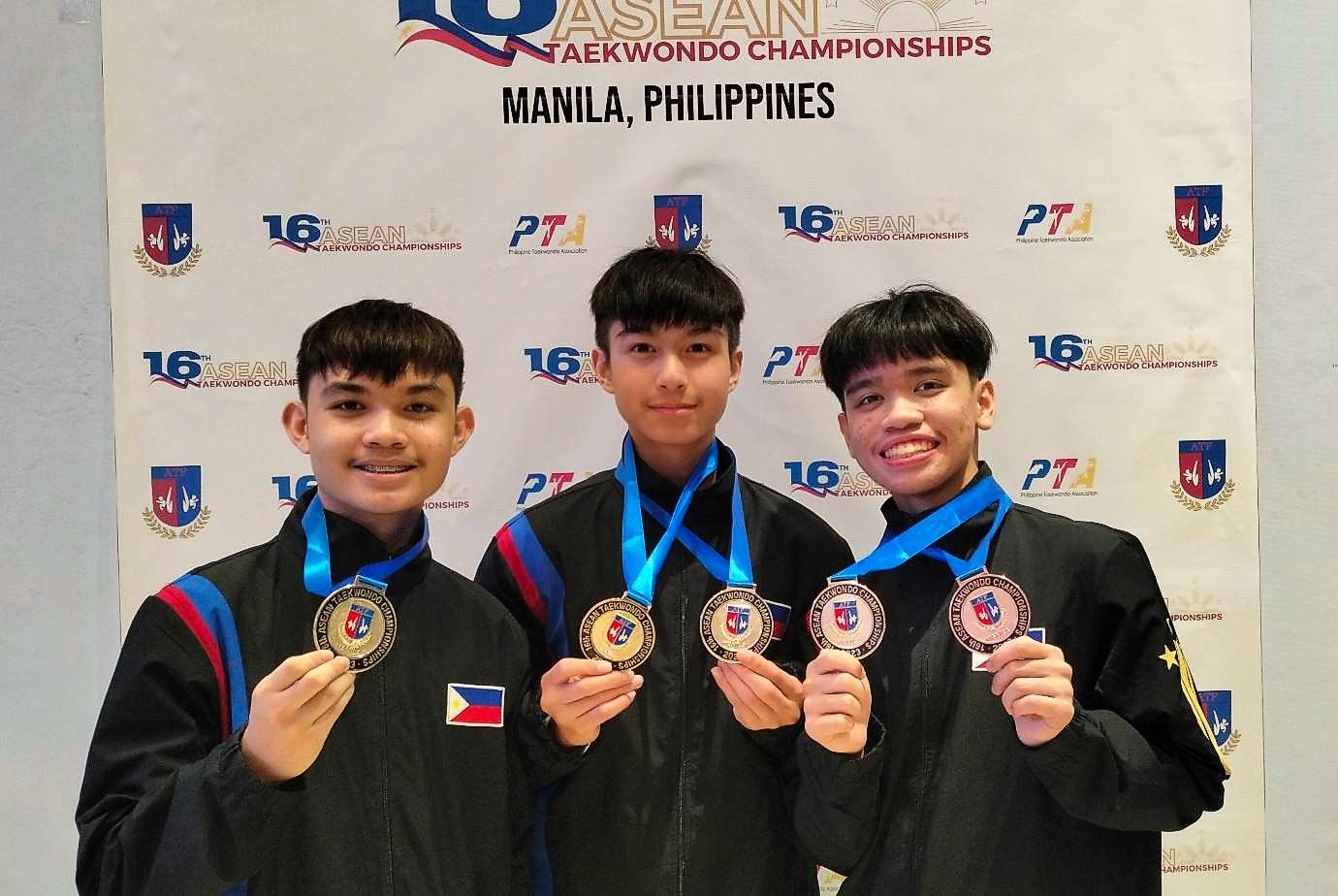 "Winning the gold is a great start and hopefully, we can perform well for the rest of the year," said Esmara, who began competing when he was seven years old.
The Philippines also collected six silver and eight bronze medals on Day 1 of the three-day competition participated in by eight countries.
Vietnam had five gold, seven silver, and 17 bronze medals; followed by Indonesia with one gold and three silver medals; and Malaysia with two silver and three bronze medals.
Also competing are Brunei, Cambodia, and Laos.
The Kyorugi (sparring) discipline featuring eight weight categories in junior and senior men's and women's divisions will be held this weekend. (PNA)